Why Pastors Quit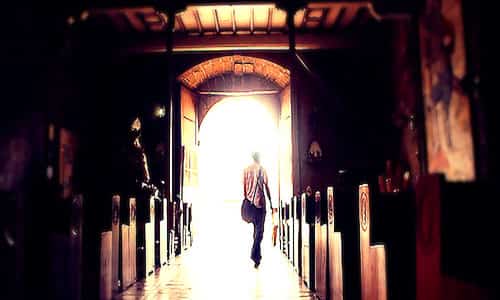 By Tom Olago
February 05, 2016
Share this article:
---
The calling of a Pastor is a lofty one as it plays such an important role in the care of God's people. Loving them, praying with and for them, counseling them, teaching and guiding them in the ways of God examples that are just the tip of the pastoral iceberg. And the rewards last beyond this life, translating to great eternal rewards for the faithful 'under-shepherd' from the 'Great Shepherd', Jesus Christ.
The best of both worlds, literally whats not to like? Yet, indications are that many pastors are leaving churches and ministries literally giving up on the call of God.
In a recent analysis titled 'Former Pastors Report Lack of Support Led to Abandoning Pastorate published by Lifewayresearch.com, Lisa Green summarizes the 'lack of support' in three brief statements: "No sabbatical. No help with counseling. No clear picture of what's expected".
This summary was derived from feedback provided by hundreds of former senior pastors who said these were the crucial elements missing from the churches they led just prior to quitting the pastorate. LifeWay Research surveyed 734 former senior pastors who left the pastorate before retirement age in four Protestant denominations.
Though almost two-thirds (63 percent) spent more than a decade as a senior pastor, they eventually moved onmost to another ministry role other than senior pastor (52 percent) but 29 percent to non-ministry work.
According to Ed Stetzer, Executive Director of the Nashville-based research organization: "Almost half of those who left the pastorate said their church wasn't doing any of the kinds of things that would help... Having clear documents, offering a sabbatical rest, and having people help with weighty counseling cases are key things experts tell us ought to be in place." 48 percent say their church had none of these and also said that their seminary training didn't prepare them to handle the 'people side of ministry'.
Other related findings were that the churches overseen by pastors that quit were unlikely to have a list of counselors for referrals (27 percent), clear documentation of the church's expectations of its pastor (22 percent), a sabbatical plan for the pastor (12 percent), a lay-counseling ministry (9 percent), or a support group for the pastor's family (8 percent).
Quitting pastors cited additional issues as church conflict (25 percent), burnout (19 percent), poor personal finances (12 percent) and family issues (12 percent).
Green also noted that almost across the board, the former pastors report more negative views than current pastors who answered the same questions several months earlier.
However, both current and former pastors agree the job is demanding: 84 percent of current pastors and 83 percent of former pastors say they feel on call 24 hours a day, while 48 percent of each group say the demands of ministry often feel like more than they can handle.
Green also reported in Christianitytoday.com on a similar survey on pastors that was conducted in March 2015 and published in September 2015. The results seemed to paint a somewhat rosier picture of the sentiments of pastors at the time.
LifeWay Research had surveyed 1,500 pastors of evangelical and historically black churches and found an estimated 13 percent of senior pastors in 2005 had left the pastorate 10 years later for reasons other than death or retirement. This translates to just over 1% annually over that period of time.
"Pastors are not leaving the ministry in droves," concluded Lifeway vice president Scott McConnell. However, the familiar and common complaints were expressed by pastors:
- 84 percent said they were on call 24 hours a day.
- 80 percent were facing conflict in their church.
- 54 percent found the role of pastor frequently overwhelming.
- 53 percent were often concerned about their family's financial security.
- 48 percent often felt the demands of ministry were more than they could handle.
- 21 percent said their church had unrealistic expectations of them.
In a piece for churchleaders.com, Tim Peters weighed in on the topic with his article on '10 Real Reasons Pastors Quit Too Soon' as paraphrased below:
1. Discouragement from critics
2. A sense of failure in performing ministry duties
3. Loneliness from the expectation that they should be near-perfect
4. Moral failure especially since these are magnified in the eyes of the public
5. Financial pressure most pastors are not compensated well
6. Anger problems expressed due to frustrations with others, themselves or God
7. Burnout overwork and lack of adequate rest
8. Physical Health from poor eating and lack of exercise
9. Marital problems since ministry pressures often eat into family commitments
10. Being too busy or driven and not setting boundaries or being adequately organized and efficient.
The surveys, when taken as a whole, reflected common issues. Lack of support, overwork and burnout, conflict and stress financial, physical and marital - seem to be the most destabilizing factors that cause pastors to be overwhelmed to the point of throwing in the towel.
As McConnell noted: "This is a brutal job... the problem isn't that pastors are quitting, the problem is that pastors have a challenging work environment. Churches ought to be concerned, and they ought to be doing what they can."
In response to the survey results one pastor had the following insights to add:
I am not being dismissive of all pastoral concerns reflected in the survey results but, in my more than 50 years' experience in the ministry, I can attest that there are two other reasons that, oddly, do not appear in any of these cited surveys:
1) Lack of a genuine relationship with God. It is shocking how many pastors have never been born again. The pastorate is just a profession; a job.
2) Lack of a serious prayer life. It is one thing to study for an assignment or for sermon preparation. It is quite another to study and pray out of love for the Savior.
One of the tragedies of seminary training today is that men are not actually being trained to be pastors, but to be CEO's. So, when difficulties arise in the ministry, they look to secular models for help, instead of seeking Biblical solutions. Even in the Bible, when leaders failed to seek the Lord in times of distress and difficulty, the results were tragic.
Fundamentally, King David faced nearly every situation that you find in the modern church, yet even when the people were talking about 'stoning him", what did he do? "David encouraged himself in the Lord his God". (I Samuel 30.6)
Will there be exceptions? Of course! But I would note that David's anointing by Samuel was tantamount to what we refer to as a 'pastoral calling' and, without a passionate commitment to that 'call of God', it makes it too easy, too often, to 'cut and run'.
---