How Many Americans Have A Biblical Worldview?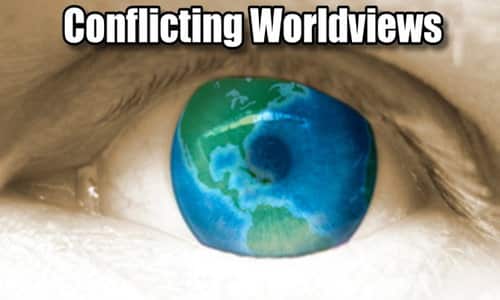 By PNW Staff
March 27, 2017
Share this article:
---
A single hot-button issue so often dominates the news today that we may lose sight of the forest for the trees and forget the deeper and more far reaching importance of a person's worldview and how he or she acts on that core set of beliefs.
A pair of recent studies have attempted to assess the extent to which Americans hold a truly Biblical world view and where they fall short. The results are more than a little surprising.
The studies were conducted by the American Culture and Faith Institute (ACFI), which surveyed 6,000 individuals, and LifeWay Research, which looked at 3,000 Christians.
George Barna directed the ACFI study and had this to say about the importance of one's worldview: "It's very important to know how many people have a Biblical worldview because peoples' behavior is driven by their beliefs - we do what we believe.
In other words, our worldview determines the choices we make and the resulting actions we take."
Furthermore, the ACFI study attempted to correlate not only self-perception with belief but also belief with actions.
The LifeWay Research survey focused on showing the connections between self-perception and Biblical beliefs as well as exposing linkages and contradictions within the worldviews of survey participants.
The ACFI survey, which they have dubbed the Worldview Measurement Project, divided the 6,000 participants into three groups: public, the theologically conservative Protestant pastors and a third group that they refer to as Spiritually Active Governance Engaged Conservative Christians (SAGE Cons).
The inclusion of the SAGE Cons, those who act politically on their beliefs, helps to demonstrate the link between worldview and real action.
Furthermore, based on the results, the Worldview Measurement Project classified some participants into a new category, Integrated Disciples.
The integrated Disciples are those who scored over 80% on the survey of Biblical belief and who put these beliefs into practice in their lives.
The survey is evenly divided between 20 questions on belief and 20 on behavior. As Barna puts it, "Past worldview research has focused on religious beliefs.
But in developing this instrument we discovered that someone may claim to believe something, but if their behavior does reflect those beliefs, it is doubtful that they really believe what they claimed to believe.
Jesus taught His disciples that the right beliefs are good, but the real measure of where you stand is what He labeled the fruit of a person's life, referring to the product of applying one's convictions."
What is surprising is that the SAGE Cons actually scored higher than the theologically conservative Protestant pastors.
What is not surprising to most is the percentages of those holding a Biblical worldview that increase with age. As few as 4% of those ages 18-29 qualify as integrated disciples.
The 30-49-year-old age group fairs only slightly better at a meager 7% but the 50-64 range sees the number rise to 15% and those over 65 years of age register as integrated disciples on the survey at a rate of 17%.
The survey also found that 19% of Protestants fit into the classification of integrated disciple while only 2% of Catholics do.
When asked about politics, Trump voters came in at 16% while Clinton voters only 6%.
In another demonstration of the gap between perception and action, nearly one third of the survey participants identify themselves as theologically conservative (32%) but only a quarter of this group falls into the category of integrated disciples.
This disconnect between perception and belief and between belief and action should be cause for concern, but the LifeWay Research Survey exposes another troubling aspect of even the so-called Biblical worldview held by many Christians.
LifeWay Research used 47 questions on core Christian theology to assess the alignment with Christian doctrine among their 3,000 survey respondents.
Rather than a single, clear breakdown of beliefs, a confusing web of contradictions surfaced that suggests that not only is the number of people who believe they hold a Biblical worldview shrinking but that those who do, often misunderstand basic tenants of their faith.
Shockingly, 70% of self-identified evangelical Christians answered that Jesus was the first creation of God, clearly at odds with core Christian teachings that affirm the eternal nature of Christ (this heresy is known as Arianism).
Contradictions are where the worldview itself breaks down, such as the fact that despite believing that "only those who trust in Jesus Christian alone as their Savior receive God's free gift of eternal salvation" nearly half also reported their belief that "God accepts the worship of all religions including Christianity, Judaism, and Islam."
Clearly, both cannot be true and it is this level of internal inconsistency that calls into question the "Biblical" nature of these world views.
When 60% believe that "everyone eventually goes to heaven" but half of those also believe that "only those who believe in Jesus will be saved" it is clear that something is wrong.
So why does this matter?
It matters a lot when belief doesn't correspond to action because belief without action is dead. It matters because a confusing contradiction of beliefs, comfortable heresies and half-remembered opinions leads to division, sin and a falling away from the church.
As Barna reminds us, "Everyone has a worldview. The critical question is which one people have embraced. If we want to transform our culture, then we will need to change the choices people make that produce that culture. And in order to change those choices we must identify the beliefs that led to those choices."
It should be obvious that the overarching issue here is Biblical illiteracy.
Within the last generation or two, the church has succumbed to an entertainment mindset. Sanctuaries have been transformed into 'auditoriums', with decorating, props, lighting and appointments more akin to a Broadway theater.
Not surprisingly, instead of solid, Biblical expository preaching, the 'audience' is entertained by a 'show' followed by a motivational talk.
It is no wonder that professed Christians are lacking a Biblical worldview.
---