Conversion Therapy Ban Slippery Slope To Anti-Conversion Laws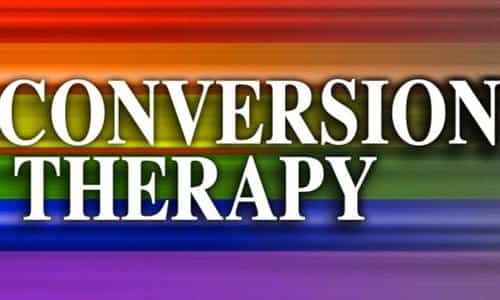 By Kade Hawkins
February 10, 2016
Share this article:
---
New York Governor Andrew Cuomo has introduced regulations to restrict "conversion therapy" which is designed to help change one's sexual orientation or gender identity. The controversial practice is becoming the new battleground for LGBT rights in several states. Currently 5 states have introduced measures to restrict the practice with Hawaii currently next in line to debate the issue.
Former Hawaii Lt. Governor James "Duke" Aiona, is opposed to the ban and his nonprofit Hawaii Family Advocates is urging followers to testify against a legislative proposal now moving through the state House.
"What this ban does is prevents someone who may have a religious belief, a spiritual belief that sexual orientation and sexual identification issues have to be addressed accordingly," Aiona said. "It really infringes on your first amendment right to practice your faith accordingly."
Conversion therapy, like the gay-marriage debate, are byproducts of the core issue of homosexuality itself. The American Psychiatric Association classified homosexuality a mental illness until 1974. Since then it has reversed course and now opposes any linkage to homosexuality as a mental illness or disorder.
We have now come full circle where some psychologists are claiming that those who oppose homosexuality actually have a disorder themselves.
Whereas different organizations, both secular and religious, employ different techniques for helping to change one's sexual orientation, it is not the practices themselves that are under scrutiny but the nature of the philosophy behind them. The main argument against conversion therapy is usually that it is "dangerous to self-esteem", which could lead to suicidal thoughts and that to promote a lifestyle choice as "immoral" or "wrong" should be considered "hate".
Governor Cuomo has stated as much: "Conversion therapy is a hateful and fundamentally flawed practice that is counter to everything this state stands for. New York has been at the forefront of acceptance and equality for the LGBT community for decades and today we are continuing that legacy and leading by example."
"Conversion therapy" itself can be a broad term and that is why many Christian organizations are concerned that such actions will set precedents that could affect Christian counselling and even Bible teaching itself.
At the very core of Bible teaching is the idea of "conversion" and becoming "born again" where one is making a deliberate change from sin and turning to a new way of living.
If New York and other states can ban or restrict the practice of helping one to overcome a particular sexual orientation, who is to say that a Bible message addressing homosexuality as sinful should not also be restricted as hate or even classified as a form of "conversion therapy" for trying to convince one of the need to change (repent).
Some countries have already passed legislation to do just that with what are called "anti-conversion" laws. In places like India where such laws have been passed it is illegal to proselytize others or even choose to change one's religion without government permission - which in most cases will be denied to avoid upsetting the status quo.
Although it is unlikely such laws will make their way to the United States anytime soon, it is a slippery slope when we start restricting religious freedom because calling out sin is offensive.
Gay marriage and conversion therapy issues are just scratching the surface of the much deeper issue, what we believe about the Bible and the nature of sin itself: "If we say we have no sin, we deceive ourselves, and the truth is not in us". (1 John 1:8)
---