Transgender Decision Welcomed With Church Baptism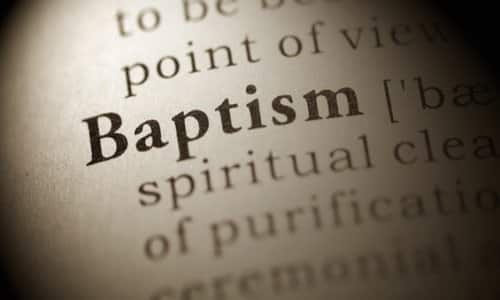 By Tom Olago
February 11, 2016
Share this article:
---
The dictionary defines 'transgender' as "denoting or relating to a person whose self-identity does not conform unambiguously to conventional notions of male or female gender".
All of which may be legally and socially acceptable as well as politically correct. But for Christians, it reflects a violation of the Biblical order created by God in Genesis 5: 2 that says "Male and female created He them; and blessed them, and called their name Adam, in the day when they were created."
Today the word 'other' or 'transgender' is the third and latest addition to 'male and female'. Even official forms are now including other when asking what ones gender is. And with the social spread and legal recognition of the LGBT (lesbian, gay, bisexual, and transgender) movements, there has been a whole slew of 'support' services and varied social adjustments made in order to 'integrate' them all.
One such prominent example would be a technically biological male who identifies himself as a female, and then expects to be allowed to use female washrooms, locker rooms, and showers. Or vice versa, in the case of a biological female identifying as a male.
A recent such example involving a girl identifying as a boy was highlighted by the sandiegouniontribune.com. A transgender student who changes in a boys' locker room at Rancho Bernardo High School has triggered a dispute over a two-year-old state law that seeks to accommodate such students.
The Poway Unified School District board meeting was packed with people raising a broad array of questions about student rights. Holly Franz, one of the speakers at the meeting, said she learned when the semester resumed three weeks ago that a student who was born female but identifies as male was changing in the locker room.
As has become increasingly common, even churches are vulnerable to providing services to transgenders despite conflicts with Christian principles and values. A recent example of this was published in breibart.com and other online news publications. Liam Deacon recounted the story of a pastor in the U.K. who has started offering the UKs first ever baptism service for the transgendered.
This allows "the afflicted to be welcomed into Gods family according to their new, chosen gender identity". The New Chapel (Unitarian and Free Christian) in Greater Manchester unanimously passed the new proposal at its general meeting last week, paving the way for the ceremonies to go ahead in the near future.
Jean Clements, reported to be the church worship leader, said she came up with the idea after meeting and marrying a gay couple with a small child a biological boy which they had branded as transgendered and decided was, in fact, a girl. Mrs. Clements said that the young daughter of the same-sex couple she married will likely be her first transgender baptism.
Mrs. Clements told the Manchester Evening News: "I felt saddened by the fact that this family was being shunned by many mainstream churches. However, the family came to New Chapel, the congregation welcomed the family with open arms&They should be able to feel recognized in celebration for who they truly are".
That sentiment seems to have been reflected in statements made by the child as reported by the Independent: "I am so happy that they have now said I can be baptized because although I was previously baptized, it was as a boy, with a different name... I feel as though it was not really me who was baptized, but somebody else. At the moment, I feel separate from God and as a child who has a strong faith I want to be close to Him."
It should not be surprising that the same churches that have warmed up to accepting LGBT members without condemning their unBiblical lifestyle choices are also the fastest to embrace the transgenders unconditionally. Deacon explains that the Unitarian church, was the first in the UK first to allow divorced people to remarry, was also just as quick to offer same-sex weddings.
LGBT members typically reject the view that their 'orientations' are aberrant lifestyle choices, rather preferring to see them as genetic traits or biological developments that are beyond their control. This leads to the expectation that 'LGBTs' should be accepted as normal and embraced as such by diverse society positions that have also become widely legalized.
Little wonder, then, that it was also reported that the governments new Women and Equalities committee recently proposed making it illegal to deny the transgendered access to gender-specific facilities in its Transgender report. It is unclear if this would apply to churches and mosques if implemented into law.
---