Conservative Purge - Universities Require Pledge To "Diversity Statements"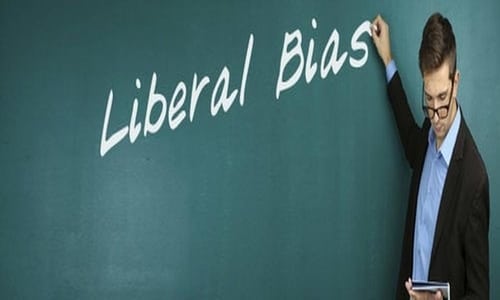 By PNW Staff
April 20, 2017
Share this article:
---
Diversity statements have become common in university and even high school hiring processes as schools become increasingly focused on ensuring liberal viewpoints rather than hiring the most qualified candidates.
Groups such as the Oregon Association of Scholars and the publication Inside Higher Ed have tracked the rise of the diversity statements and their inclusion alongside the traditional documents schools request when considering when new instructors.
While it is safe to say that few outside academia have even heard of a "diversity statement", its inclusion has the potential to profoundly impact the makeup of faculty on college campuses and even high schools.
Just as "safe spaces" attempt to shield students from controversial or opposing viewpoints the diversity statement requires prospective teachers to demonstrate in writing not only how they have promoted diversity in the past or hail from a diverse background, but also how they pledge to favor minority viewpoints and minority students over the majority.
Numerous universities now provide guidance on how to craft a diversity statement or link prospective faculty members to sites that do provide outlines and tips on what to include and how to express one's devotion to the liberal agenda.
The University of California system made the statements mandatory for all ten of its universities and many of the major universities around the country are doing the same.
Some, such as Portland State University, also include a cultural competency exam along with its diversity statement.
Portland State's exam is a list of 44 questions designed to assess if a candidate is sufficiently committed to diversity with regards to race, gender, religion, economic justice and other factors.
Of course, in some universities, such as Carnegie Mellon, simply being a member of a minority group automatically qualifies a candidate for advanced consideration in this system.
Traditionally, universities required four basic documents from teaching candidates: the cover letter, curriculum vitae, research statement, and teaching statement.
The diversity statement brings the total up to five with an essay that does nothing to address the candidate's aptitude for instruction, research abilities or academic preparation.
Instead, candidates are expected to "reflect the diversity of the field, including the racial, ethnic, and gender diversity of its scholars and practitioners," according to a 2015 document from the University of Oregon.
The obvious danger is that the diversity statement can be, and undoubtedly is, used to base hiring on political ideology rather than competence and thus create an echo chamber of academic group-think.
Ironic for a document that requires academics to profess their commitment to "diversity", the use of such statements in hiring has precisely the opposite effect.
Candidates who fail to pledge their support for liberal policies of group-victimization and radical gender-politics can now be denied employment.
University guides on how to write such statements leave little doubt as to their intention.
One such guide advises students to mention how they intend to "keep the white students from dominating all classroom discussions," and explain how their teaching will "reflect a commitment to queer visibility."
Candidates are expected to write on their experiences as victims or combating discrimination in a wide variety of forms.
This clamor for ideological conformity, just the opposite of diversity, threatens to both destroy intellectual debate on college campuses and restrict hiring to a narrow subset of minority and liberal candidates, passing over professors who may have been more qualified.
Witness here the demise of the greatest higher education system the world has ever known, all on the funeral pyre of diversity.
---