US Intelligence Chief: The Internet of Things Is a Great Way to Spy on You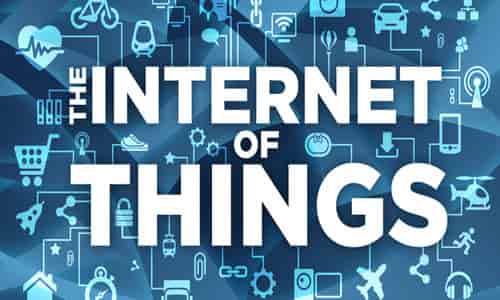 By Kade Hawkins
February 15, 2016
Share this article:
---
Homes around the world are becoming smarter and more connected than ever before, ranging from toasters to bedsheets, light bulbs, cameras, toothbrushes, door locks, cars, watches and other wearables.
Few of us take the time to consider what impact the Internet of Things might have on personal privacy and even personal safety. While your laptops, smartphones and other connected devices are equipped with advanced software systems, your connected home devices may be less secure.
2008 was the first year there were more devices online than people. By the year 2019, it's estimated that 1.9 billion devices that connect homes to the Internet will be in place. That's potentially 1.9 billion opportunities for hackers to get into your home.
But hackers arent the only ones who can access your data and invade your privacy. James Clapper, US director of national intelligence, publicly admitted for the first time that intelligence agents might take advantage of the new possibilities presented by the Internet of Things to increase their surveillance capabilities.
That means that your smart TV, home security camera, fridge, and anything else that connects to the Web to allow you to control them remotely could be used by intelligence services for a range of spying opportunities that include identification, surveillance, monitoring, location tracking, and targeting for recruitment, or to gain access to networks or user credentials.
The "surveillance economy" as it's sometimes called is not a new idea, but modern technology has made every last detail of our lives recordable and sellable.
How many are so anxious to install an app on their smartphones that they totally ignore the extensive "permissions" to which they must agree in order to install and use the app? Many apps insist on having access to every other application and data on your phone, including contacts, email, texts and photos, often when there is no legitimate reason for that connection.
Google and Facebook are examples of companies profiting from the surveillance economy. These companies use your browsing behavior and clicking patterns to target advertisements. If you recently clicked on a car ad or searched a vacation destination, it should not surprise you that related ads follow you around from site to site for weeks. Companies make an enormous profit selling this information to retailers.
Most consumers are not aware that a large number of connected devices aren't properly secured making it easier for attackers to access information about your life, to steal data, or to disconnect home alarm systems. There is even a search engine that allows you to peep into peoples home through unsecured cameras.
The trouble is people accept internet surveillance because they dont really think about it. They are not aware of the type of data their newly acquired refrigerator or thermostat is collecting and how its being stored. Only last year people found that Hello Barbie, a conversational doll from Mattel, was vulnerable to cyber attacks. A skilled hacker could have easily gained control over the doll to intercept and record conversations.
By connecting multiple devices into a single ecosystem, you are creating an accurate map that gives information about your recent activities, your movements, and your habits. And, as US Intelligence Chief, James Clapper, made clear, its not that hard to access and gain control over your personal data in real time and record communications.
Some devices like Samsung's Smart TV recently came under scrutiny for revealing that ability in its privacy policy which advised owners not to disclose "personal or other sensitive information [because] that information will be among the data captured and transmitted to a third party through your use of Voice Recognition".
One startup company in India, called Silverpush, is even trying to figure out a way to link information about all the different wireless devices you own. It embeds inaudible sounds into the webpages you read and the television commercials you watch. Software secretly embedded in your computers, tablets, and smartphones picks up the signals, and then uses cookies to transmit that information back to SilverPush.
The result is that the company can track you across your different devices. It can correlate the television commercials you watch with the web searches you make. It can link the things you do on your tablet with the things you do on your work computer. And soon that could be expanded to the multiple devices in your home that could range from what you have in your fridge to how often you drive your car
There is no escape from the Internet of Things and it's only a matter of time before our every action is watched, recorded and tracked 24/7. No detail will be too small, even our sleep patterns are now being analyzed thanks to the wearable Fitbit.
These technologies can have incredible benefits and many of us now rely on such advancements to function on a daily basis. However, we should not be blind to the dangers of abuse from both hackers and even the government itself when privacy no longer exists.
---