Who's Scared of Babies? Pro-Choicers Cracking Up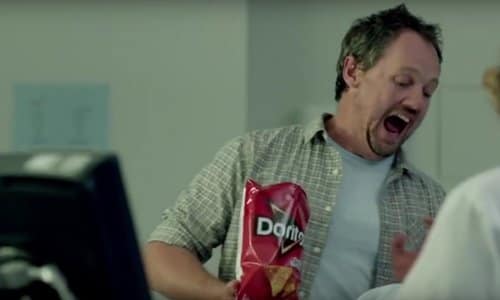 By John Stonestreet/Breakpoint.org
February 17, 2016
Share this article:
---
Abortion is supposed to be about "planning parenthood," but recent outbursts from some pro-choicers makes it seem they find the very idea of human life appalling.
Take the kerfuffle over last Sundays Super Bowl commercials. The Doritos commercial featured a dad munching on the tasty chips while the couple sees their unborn baby on ultrasound. The baby wants Doritos too, so when the mom grabbed the chips and threw them across the room, the baby unexpectedly, well, gave chase. It was funny, if a little off-color.
But the National Abortion Rights Action League, or NARAL, felt differently. "#NotBuyingIt," the group tweeted. "that @Doritos ad using #antichoice tactic of humanizing fetuses & sexist tropes of dads as clueless & moms as uptight."
Well, I might grant them the sexist tropes, but humanizing fetuses? Really? What does NARAL think every pregnancy ultrasound shows? As Wilberforce Award recipient Dr. Robert George remarked on Facebook, Since...the fetus in the video was, by all accounts, a human fetus, the offspring of human parents, and not a bovine, canine, or feline fetus, its less than clear how [Doritos] is to blame for the humanization.
So why the outrage over a snack commercial? Well, as Russel Moore pointed out, the ultrasound itself has become a symbol of the pro-life movement. Seeing children in utero on that black-and-white screen isn't just an experience millions of parents cherish - it's also one thats convinced countless others not to have abortions. In fact, close to 80% of abortion-minded women who see their baby on ultrasound choose life. Ultrasound has been Gods technological gift to the pro-life movement and a threat to the abortion industrys bottom line.
But the culture of death wasn't finished lecturing Super Bowl advertisers. The NFL commemorated its 50th big game with joyous singing choirs of so-called Super Bowl babies. The opening caption read, "Data suggests 9 months after a Super Bowl victory, winning cities see a rise in births." In other words, celebrating a Super Bowl win was the impetus for conception.
Now some viewers probably blushed, but abortion supporters blew a gasket. "More Super Bowl babies?!?!" tweeted NARAL. "Get thee an IUD (or intrauterine contraceptive device)."
Wow. As David French responded sarcastically in National Review: "See all those smiling, happy children on the screen? Wouldn't the world be a better place if they didn't exist?" Thats what NARAL seemed to be saying.
But these commercials are only the latest chapter in this pro-abortion mood swing. Earlier this month, pro-abortion groups pointed angrily to a study published in the New England Journal of Medicine. According to researchers at the University of Texas, there was a slight uptick in the number of children born to low-income women in several Texas counties following the states decision to defund Planned Parenthood.
Cosmopolitan magazine tweeted with a frowny face emoji, "Texas women are having more babies since Planned Parenthood was defunded????" And the LA Times, Huffington Post, and other left-leaning media joined Planned Parenthood president Cecile Richards in describing the birth of these children as "tragic."
Wait, babies are tragedies?
Making this reaction even more unsettling, Dr. Michael New writing at LifeNews points out that the Texas study was incredibly narrow, focused on just a handful of women on Medicaid in counties with Planned Parenthood clinics. The total increase in the number of births after Planned Parenthood was defunded? Thirty-seven.
As New writes, "This is not evidence of a public health crisis."
It is, however, evidence of a crisis in the pro-choice camp. Shouting at snack commercials and latching onto statistical anomalies is not how a strong, confident movement behaves. Its how a movement on the run behaves. For those of us who cherish and celebrate every life, its not exactly a touchdown. But it does mean were on offense, not on defense, anymore.
Copyright 2016 by the Colson Center for Christian Worldview. Originally published at www.BreakPoint.org. Reposted with permission.
---