UK Youth Groups And Sunday School May Come Under Government Monitoring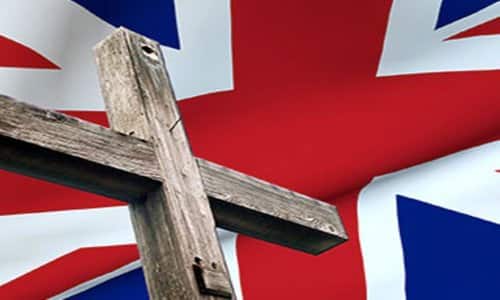 By Tom Olago
February 18, 2016
Share this article:
---
The war against Islamic extremism and terror continues but has also caused some 'collateral damage' in the form of a plan targeting other groups that are, by all indications, comparatively low or no risk.
Christianity Daily.com explained that the trajectory of the plan was a consequence of the "Trojan Horse" incidence in 2014, when some staff members of Birmingham school board allegedly tried to take over the public school system by "co-ordinated, deliberate and sustained action" to introduce "intolerant and aggressive Islamic ethos" in schools, according to a report by UK Department of Education, dated July 2014.
Morgan Lee for Christianity Today recently reviewed how the aftermath is now affecting non-Muslims and particularly Christian churches in the United Kingdom (U.K). Last summer, British Prime Minister David Cameron laid out a five-year plan to combat growing Islamist extremism. But ambiguous language in one of the policies meant to regulate extremist Muslim schools has British evangelicals raising the red flag.
Calling a proposal to police religious education a "fundamental threat to religious liberty," the Evangelical Alliance United Kingdom (EAUK) is asking the government to cancel requirements that religious groups register childrens activities and open them to inspection.
"Theres a very real problem with violent extremism and radicalization that the government is trying to address, and we support strong safeguarding measures," stated Simon McCrossan, the EAUKs head of public policy. "But these proposals will fail to tackle the problems and instead stifle the work that churches and faith-based organisations do with children and young people across the UK."
As Lee notes, the parameters of the proposal are confusing. The head of the Office for Standards in Education, Children's Services, and Skills (Ofsted) told a London radio station that although radical Islamist madrassas are the targets, other religious groups would be included in order "to do this in an even-handed way."
It seems as though the authorities are keen not to appear Islamophobic, despite the seeming lack of adequate justification for widening the supervision net. Worse still is the danger that innocuous and beneficial children and youth programs will face unwarranted interference in a country that is predominantly Christian.
In this vein, the EAUK complained to the U.K Secretary of State about the adoption of "across the board secularist politically correct 'values'" that Christians do not necessarily agree with or subscribe to.
Lee references a EAUK report last fall, stating that the written proposal is vague enough that "churches, youth groups, holiday clubs, church camps, Christian festivals, Bible-reading groups, homeschooling events or training courses for those under 19, lasting six hours or more per week, would be subject to registration and inspection by Ofsted" .
"We need to know if a Sunday school is being run. Is it registered? Is it being run properly by people that have been through proper safeguarding checks?" Ofsted chief Michael Wilshaw told LBC. "And if that is done, then we are happy with that, and we will only go in when we feel that there is a need to do so."
Complaints from thousands of British Christians seem to have prodded the government into a more sober approach towards Sunday Schools and Youth groups. Yet, the more the government has tried to address concerns with the policy and to correct its excesses, the more it seems to have succeeded in complicating matters.
For example, the government had proposed a work-around termed "disaggregation" to detach Sunday schools from the proposals, according to EAUK's head of public policy Simon McCrossan. "But this creates even more challenges and bureaucracy in terms of defining when that starts and stops and how that will apply in different contexts. Were still calling on the government to drop these proposals."
As CBN also noted, British Christians are concerned that this new policy will limit their religious freedoms and promote an already rising antagonistic spirit towards Christianity and religious education.
The new proposals are also being opposed by some members of UK parliament, also termed by EAUK a "fundamental threat to religious liberty." The EAUK website further expressed concern that many MPs are currently unaware of the proposals and the harm they could cause to churches across the country.
Dr. Dave Landrum, director of advocacy at the Alliance, would agree. According to his statement published on the EAUK website (eauk.org): "These proposals amount to the state regulation of private religion... Sunday schools in churches are publicly advertised and in open-access buildings. It's highly unlikely that extremist groups of concern are going to register with the government.
There are already sufficient laws in relation to the health and safety and safeguarding of young people. It's misconceived for the government to believe that these proposals will do anything to address the problem it legitimately seeks to solve."
The EAUK website further reported that despite assurances by officials in the Department for Education that these new proposals aren't intended to monitor the content taught to children by churches, the proposals provide for the identification of "unsuitable staff and undesirable teaching".
A major concern from that statement would be that "unsuitable staff and undesirable teaching" would not be clearly or sufficiently defined - thus remaining dangerously subjective and open to abuse.
---