Signs Of The Times: The Atheist Minister & The Congregation That Supports Her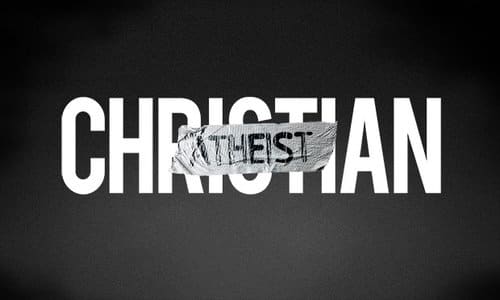 By PNW Staff
January 22, 2018
Share this article:
---
One would assume believing in God would be a prerequisite for any person who calls themself a minister. However, at least in the case of self-proclaimed atheist Reverend Gretta Vosper, this requirement has become more of a suggestion.
Read on to learn more about this atheist minister and the congregation that supports her:
About Reverend Gretta Vosper
Reverend Gretta Vosper is a Canadian minister at West Hill United Church of Canada in Scarborough. She calls herself an atheist but doesn't believe that fact should disqualify her from serving as a minister. Instead of a supernatural God, Vosper preaches about kindness, love and the human connection.
What goes on At West Hill United Church
Vosper has been an outspoken voice within the movement towards downplaying the Bible and Jesus in the United Church. Under the guidance of Vosper, West Hill moved further and further away from traditional values. Spokesperson Andrea DiPede explains:
"We have moved away from language that references God in order to create an environment without barriers to participation. The services are themed around love, justice, compassion, care, responsibility and living in a right relationship with ourselves."
The United Church of Canada Doesn't Believe an Atheist Minister Can Serve
The UCC General Council considered the issue of Vosper serving as a minister. The Conference Interview Committee determined that Vosper was "not suitable" to remain a minister. The committee ruled 19-4 against Vosper and made the following statement:
"In our opinion, she is not suitable to continue in ordained ministry because she does not believe in God, Jesus Christ or the Holy Spirit."
Although the committee ruled that Vosper was unsuitable to lead, it didn't make any sweeping judgments to move her out of her position of leadership.
Vosper's Long-Term Outlook
The committee said the following about how Vosper's situation would be handled according to the executive secretary Rev. David W. Allen "...until the results of the formal hearing (this hearing would determine whether Vosper should be removed as a minister and face disciplinary action) are known, no call, appointment, or transfer for Ms. Vosper will be approved by Toronto Conference.
No further restrictions will be placed on Ms. Vosper's functioning at this time.
Presently, any action to issue disciplinary action towards Vosper has been put on hold.
Vosper is Still Serving With Her Congregation's Support
In December 2016, Vosper was crucial to the founding of a secular community called Toronto Oasis. On the organization's website, they explain the purpose of their meetings:
"Each week we gather to discuss real-world principles based on reason, not tradition, which are supported by evidence, not scripture or revelation."
What Christians Can Learn From This Situation
Learning about a minister who doesn't believe in God being allowed to continue in a leadership role is troubling to say the least. Of course, many who support Vosper within her congregation call themselves atheists or agnostics.
Therefore, it's worth wondering why this group defines themselves as a church anyway, why not just say they are a club? Seems like that would make things less confusing, but then, Satan is a master at deception, "blinding the minds of them that believe not". (II Corinthians 4.4)
Unfortunately, this sad trend towards more liberal pulpits and congregations is a sad sign of the times to be sure. This situation serves to remind all Christians to remain committed to upholding the holiness of the Word of the God and the sanctity of churches.
---