Russia, China Missile Tests Show Vulnerability Of US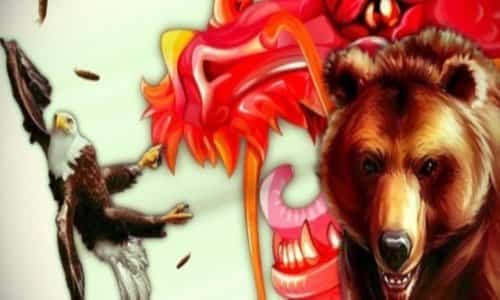 By Kade Hawkins
May 12, 2016
Share this article:
---
The United States has good reason to be concerned over the rapid development of new missile testing in both Russia and China. These missiles are specifically being developed in ways to defeat the US defense shield while landing the most destructive punch imaginable.
The Russian RS-28 Sarmat intercontinental ballistic missile has been appropriately nicknamed "Satan 2". It is currently being prepared for test-firing later this year and plans to become operational by 2018.
When deployed it will be the largest ICBM ever built and has the potential to destroy an area the size of Texas in seconds with it's 10-ton payload. The missile can carry as many as 15 independently targeted thermo-nuclear warheads and can reach up to 10,000 miles.
To overcome US ballistic missile defenses it equipped with stealth technology to help it dodge enemy radar systems and will also use a combination of decoys, a number of countermeasures and sheer speed. It is also believed to be equipped with maneuvering warheadswhich would make it much more difficult to intercept.
Russia has increasingly been coordinating their military forces with China to prepare for a scenario in which they wage war against the Untied States.
China for it's part has also developed a weapon of mass destruction capable of hitting most American and European cities in just 30 minutes.
The Dongfeng 41 intercontinental ballistic missile can carry up to 10 warheads over a distance 7,000 miles before hitting several targets at once.
China conducted a flight test of this long-range missile last week amid growing tensions with the United States over the South China Sea. It is possible they will deploy this missile by the end of the year.
China is currently engaged in a large-scale buildup of nuclear forces and missile delivery systems that include new missiles and a hypersonic glide vehiclea weapon that can maneuver to avoid missile defenses in delivering nuclear or conventional warheads.
It is abundantly clear that the Obama administration policy of reducing nuclear weapons is not going to be reciprocated by Russia and China anytime soon.
---