Widespread Facial Surveillance Is An Imminent Reality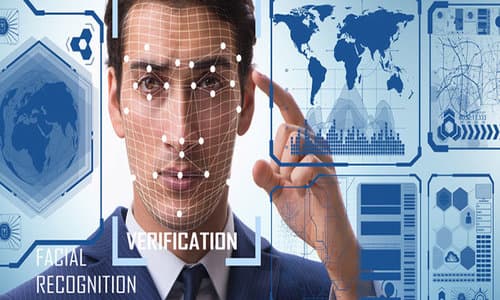 By PNW Staff
June 06, 2019
Share this article:
---
The dystopian future George Orwell warned us all about in his iconic novel, 1984 has quickly become our reality. Widespread facial surveillance in the "land of the free" is an "imminent reality."
The revelation this week before the House Oversight Committee by the government's top watchdog, the Government Accountability Office (GAO), that the FBI has amassed a database of 640 million photographs shocked several lawmakers.
The FBI's available trove of photos contains some from its own face recognition system that includes photos from the criminal justice system, like mugshots, and others available from state and federal government databases, like driver's license photos, the GAO said.
At the hearing Ohio Rep. Jim Jordan appeared to express dismay over the lack of consent from people to have their photos available to the FBI and the lack of legislative action on the issue.
"We learned that over 20 states, 20 states, have given their bureau of motor vehicles, department of motor vehicles, the database -- driver's license database, they've just given access to that to the FBI," Jordan, the committee's top Republican, said. "No individual signed off on that when they renewed their driver's license, got their driver's licenses. They didn't sign any waiver saying, 'Oh it's OK to turn my information, my photo, over to the FBI.' No elected officials voted for that to happen."
The disclosure of the FBI database comes as the debate over facial recognition technology, which analyzes people's faces for the purposes of identifying them, intensifies.
Another tech privacy report, that has been swept under the rug by the mainstream media has declared that Americans are about to live through the very world Orwell wrote of. Georgetown researchers are warning Americans about a sophisticated real-time face surveillance system that's about to become an "imminent reality" for millions of citizens across the country. Ground zero, though, appears to be Detroit.
The "America Under Watch" report is a warning that authorities in select U.S. cities may soon be able to pick you out from a crowd, identify you, and trace your movements via a secret network of cameras constantly capturing images of your face. Mass surveillance of every single human being living in the U.S. has become a nightmarish dystopian reality.
DataWorks says it offers software which "provides continuous screening and monitoring of live video streams." The system is also designed to operate on "not less than 100 concurrent video feeds."
According to the research team's report, live footage is captured by cameras installed around Detroit as part of Project Green Light, a public-private initiative to deter crime (and violate the privacy rights of everyone) which launched in 2016.
The expanse of the police department's facial recognition policy last summer, however, means the face recognition technology can now be connected to any live video, including security cameras, drone footage, and body-worn cams.
This technology will not remain limited to Detroit. Illinois, meanwhile, is home to one of the most advanced biometric surveillance systems in the country. The report added that the Chicago Police Department (CPD) and the Chicago Transit Authority have had face surveillance capabilities since "at least 2016."
Similar facial surveillance is now also, apparently on the horizon for other large cities, including New York City, Orlando, and Washington D.C. Oddly enough, San Francisco, known for its authoritarian control of the public, became the first US city to ban facial recognition software used by police and other municipal agencies last week.
While some members of Congress and other municipal officials are supporting various bans, it may too late to put the genie back in the bottle. The technology is spreading rapidly at different levels of government and private corporations.
Several airports are looking to utilize the technology and even schools want to bring it in on the grounds of safety. Beginning in New York, facial recognition is coming to schools in the United States and it's being switched on for testing this week.
The Lockport City School District in New York will start testing a facial and object recognition system called "Aegis" on June 3rd. That will make it the first in the U.S. to pilot a facial recognition mass surveillance system on its students and faculty.
---