Will Topless LGBT Swim For Ages 12-24 Finally Wake People Up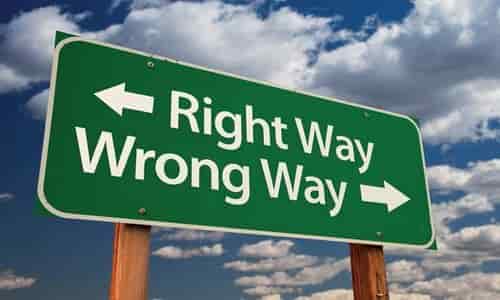 By PNW Staff
July 23, 2019
Share this article:
---
The battle for our children's hearts and minds continues at public libraries across the nation as Drag Queen Story Hour expands and becomes even more alarming.
St. John's Library in Portland Oregon is one example where "Story Time" has evolved beyond reading pro-gay and pro-transgender books as little kids were permitted to frolic on the floor and lie on top of a man dressed as a woman.
Parents are so desperate to prove they are LGBT friendly that they would allow their children to crawl on top of a random stranger. So, what is the next event these parents will be taking their children to in order to prove their pro-LGBT credentials?
How about a topless swim for ages 12-24, with gender inclusive changing rooms and all parents banned.
The event, called "Youth All-Bodies Swim", had been scheduled to take place this past Sunday in Langley, British Columbia. According to the event details, it gave an open invitation to all "youth" ages 12-24 stipulating only that "anything from the waist down" was required to be covered.
Gender inclusive change rooms would be open to all. Parents and guardians, however, were informed they would not be allowed to stay.
Event organizers attempted to promote this event as being "non-judgmental" in an effort to lay a guilt-trip on anyone who might criticize the event, but it did not work.
Going topless has been legal in B.C. since 2000 but thankfully this still drew enough community protest that the event was cancelled.
"Due to community response, we feel that we can no longer offer a safe and comfortable environment for the youth that wished to attend the Youth All-Bodies Swim; and therefore, we will be postponing the event."
There is growing fear that much of this force-feeding of perversion, whether through Drag Queen Story Hours or topless swims, is an attempt to normalize inappropriate adult/child interactions, setting the stage for pedophilia.
Using the same Illogic that persuades children to transform their bodies with surgery and hormones at such young ages, how do we reason with them that although they may be 'mature' enough to choose to be a male or female, they are not able to make a decision to engage in a sexual relationship with a much older adult?
Pedophiles bolster their argument with the classic LGBT pabulum that they "were born this way" and you should not judge.
This new pedophile acceptance is now being promoted with the more acceptable term "Age Gap Love".
Britain's My5 network has even done an episode of their show called, "Age Gap Love" which was promoted on social media with the tag: "16-44... It's a big gap." But this didn't stop Andy and Beth from giving #AgeGapLove a go.
The show features Beth and Andy, a couple whose 'love'has overcome the'age gap'.
"Originally a friend of her Mum,over the years Andy became close to her children too," the show explains of Andy, who is 44. Beth is 16.
Although the age of consent in the UK is 16, hundreds of social media commentators responded to My5's tone-deaf tweet and called it out for exactly what it is. Lowering the age of consent is a big part of the pedophile acceptance movement in both Canada and the United States.
Likewise the CBC in Canada received hundreds of negative social media comments after it promoted its Drag Kids documentary. This documentary was predicated on the premise that children can do drag, too - and is interspersed with shots of the children, dressed in frilly frocks, heavy makeup, and wigs, dancing for adult crowds and attending Pride Parades.
In the promo video for the documentary they ask the children a strange, leading question: "How has drag helped you?" Nemis, a 10-year-old, responded by saying perhaps more than he meant to: "I perform in front of crowds now and they cheer, so I know I'm doing alright."
In other words: Adults encourage me, adults cheer me on, and that is how I know that being a child drag queen is okay. It is adults who introduced these children to the hyper-sexualized world of drag, it is adults facilitating the cross-dressing children for adult crowds, and it is adults making films attempting to mainstream small children dancing like provocative adults for adults.
It is exploitation and moral corruption at its lowest ebb.
Meanwhile social media platform Snapchat also came under fire during last month's "pride month" for promoting a new filter titled "Love Has No Labels" to celebrate unconventional "love".
Snapchat, where the overwhelming majority of the company's 190 million daily users are teenagers, allowed an option where the filter would superimpose "Love Has No Age" on any photos taken with that filter, a clear nod to pedophiles who are inching ever closer to recognition and normalization as a part of the LGBTQIA+ community.
Where will all this lead? A branch of the Swedish Liberal People's Party shows us that pedophilia is not the final depravity, as the goal posts are constantly being moved. The Stockholm branch of the party's youth wing has passed a motion in support of making incest and necrophilia legal.
It calls for the repeal of several laws, thus making consensual sex between brothers and sisters legal, as well as allowing people to "bequeath" their bodies for intercourse after death without fearing the perpetrator would be prosecuted.
At the heart of the issue for those opposed to Sweden's current incest laws was that they were "morality laws". In other words, it didn't matter whether you were for or against incest; they were opposed to any standard of judgment that imposed a sense of morality--period.
And therein lies the heart of all these issues - our society wants no standard of right and wrong and no accountability.
Yet the Bible teaches us that the Almighty Creator God has declared His absolute and sovereign standard of righteousness. It is He to Whom we must all give account in the Day of Judgment. Right is right, even if nobody is doing it; wrong is wrong, even if everybody is doing it.
The warning from the prophet Isaiah could not be more appropriate for society today:
"Woe unto them who call evil good and good evil, who put darkness for light and light for darkness; that put bitter for sweet and sweet for bitter." (Isaiah 5.20)
---