A Special Live Watch Gathering - Sheep Among Wolves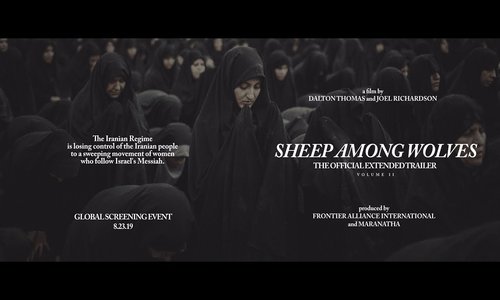 By PNW Staff
August 21, 2019
Share this article:
---
The eyes of the world are on Iran. But we invite you to look more closely--beyond the headlines, and under the shadowed guise of the Iranian regime.
As you read this, something is taking place in Iran that is both historic and unprecedented.
More Iranians have come to faith in Jesus in the last twenty years than since Islam first swept through Persia with the sword of Muhammed 1,300 long and bloody years ago.
Hear directly from leaders serving at the forefront of this underground swell as the Gospel runs far and wide across the Islamic Republic of Iran and takes deep root in the hearts of disillusioned Iranian Muslims.
Hear directly from women who've met Jesus in chain-shattering encounters--and then led the charge to plunder every other Iranian woman from the oppression of Islam into the freedom and saving knowledge of Jesus.
Hear directly from the nameless and faceless members of the thriving Body of Jesus in Iran--all the fruit of a rapidly-reproducing discipleship movement forming the fastest-growing church in the world today.
They don't own any buildings.
They don't have any bank accounts. They don't have 501c3 status or denominational affiliates.
They have the blood of the Lamb, the word of their testimony, and love for Jesus surpassing even the daily threat of almost-certain death at the hands of the Iranian regime.
And for our Iranian brothers and sisters, that's enough.
Join the MARANATHA family for the international release of the latest FAI STUDIOS film, Sheep Among Wolves, Vol. II.
This film brings the Iranian underground directly to you, your home, your church, and your city. Hear the stories the mainstream media doesn't have access to.
Let these testimonies encourage and confront you as they have encouraged and confronted us.
This is a precious moment in global history. We invite you to be part of it.
LIVE GLOBAL WATCH PARTY AUG. 23, 2019 7PM EST
FOLLOWED BY YOUTUBE/FACEBOOK LIVE Q&A WITH THE FILM'S PRODUCER
Learn More here
---