How Should The Church Respond When Pastors Fall To Temptation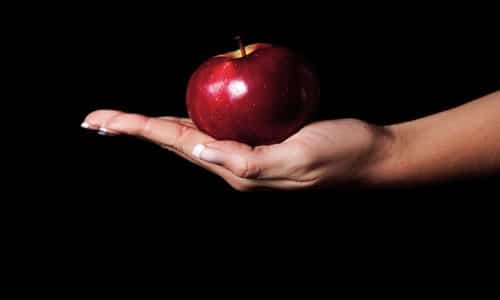 By Tom Olago
May 19, 2016
Share this article:
---
Churches and Christian Ministries have always been held up as paragons of virtue, truth, and righteousness. Consequently, church leaders, and especially Pastors, are expected to demonstrate a high level of integrity and morality. It is, therefore, a matter of much confusion and distress for any congregation whose Pastor succumbs to moral failure of one kind or another.
Is there perhaps a little too much fuss being made over moral failures in Ministry leadership? Some Christian leaders seem to believe so. Christians should not be shocked when Pastors give in to the temptation of immorality because sin is just an element of human nature, so says Southern Baptist ethicist Russell Moore according to a recent report compiled by Samuel Smith for The Christian Post (CP).
Despite the sense of betrayal suffered by the affected church, Moore stressed that just because they are religious leaders doesn't mean that Pastors are exempt from the temptation to sin.
"...We should not be shocked, though, that our leaders are capable of falling to temptation...We are sometimes shocked because we think a particular leader 'ought to know better'. We assume that the strategy for fighting temptation is cerebral, as though a knowledgeable teacher would be exempt from falling because he knows the content of Scripture or because he has taught others so effectively. We are wrong."
Moore added that even some of the most well-known figures in the Bible were not free from sin, citing Moses' commission of murder in the Old Testament and Simon Peter's thrice denial of Jesus in the New Testament. Moore argued that the fact that people are "shocked" anytime news comes out that a Pastor has committed sin is an indication that people are "not nearly as realistic about human nature -- and about spiritual warfare -- as the Bible is."
Yet other Pastors take a much harder line towards their fallen peers based on their interpretations of Scriptural recommendations and related considerations. Last September in an article published in Christianity Today, Pastor/ Theologians R. Kent Hughes and John H. Armstrong attempted to address the question: "How do we respond to those who have sexually fallen and disgraced themselves, shamed their families, and debased their office?"
They argue that the common and typical restoration-to-the-pulpit scenario is both "...Biblically incorrect and profoundly harmful to the well-being of the fallen Pastor, his marriage, and the church of Jesus Christ...If we do not think clearly, we may be subtly encouraging people to grievous sin so they might experience more grace and thus minister more effectively".
They argued that the "forgiveness approach" is inadequate because it does not deal realistically with two facts: First, adultery is a great sin; and second, Pastoral adultery is an even greater sin.
They concluded that the fallen minister who confesses sin, seeks God's grace, and desires to remain in fellowship with the church of Christ, must be welcomed and received as any fallen Christian. He must be forgiven as Jesus commands (Matthew. 18:22). But in their view, forgiveness and restoration to the fellowship of the church do not mean the former minister now meets the qualifications for holding the office of pastor/elder.
However, indications are that the majority of pastors disagree with that approach. LifeWay Research recently released telephone survey results from 1,000 Protestant senior pastors interviewed about pastoral falls from grace.
The questions reportedly included: Should a Pastor step down during a church investigation; when, how, and whether the congregation should be informed about allegations of misconduct; and whether a Pastor who commits adultery can return to the pulpit.
Key findings as reported by Bob Smietana included the following:
" Few (24%)pastors say adulterous Ministers should face a permanent ban from the pulpit;
" About half (47%) of Protestant pastors say their colleagues should step down from the pulpit for a time pending investigations if they are accused of misconduct.
" About a third (31%) said the church should leave the pastor in the pulpit. Of these, older pastors (those 65 and older) are more likely to want the Pastor to stay in the pulpit (36 %).
Younger pastors (those 18 to 44) are less likely to hold that view (27 %). About one in 5 (21 %) is not sure.
" More Baptists (35 %) and Pentecostals (43 %) want the Pastor to remain than Methodists (24 %) or Presbyterian/Reformed Pastors (24 %).
" Most (73%) say such accusations should be kept in confidence until proven. Additionally, most pastors seem cautious about sharing details of alleged misconduct with the entire congregation.
" Pentecostals (85 %) are more likely to say allegations should be kept in confidence than Methodists (63 %).
" Pastors are more comfortable sharing details with the congregation if a pastor has been disciplined for misconduct. Most (86 %) say it is essential for church leaders to let the congregation know in such cases.
"Pastors believe church leaders should be held to high standards," said Ed Stetzer, Executive Director of LifeWay Research. "They also want to protect themselves against allegations that could be false."
Stetzer said pastors and churches alike struggle with how much detail to share with the congregation, especially about alleged misconduct. "We don't have a lot of models of how to have transparent conversations," he said.
Smietana in his report noted that churches and pastors also need to be aware of legal concerns. A false allegation could lead to a lawsuit for slander--especially if the pastor denies the allegations, said Frank Sommerville, a Houston-based attorney who specializes in legal issues facing churches.
"You are walking a tightrope in those early days," said Sommerville. "It's easy if the pastor says, 'Yes, I had an affair.' If the Pastor denies the allegation, you need some kind of investigation to figure out who is most likely telling the truth."
That investigation should go quickly. Sommerville suggests churches have a process in place in case there are allegations of misconduct. That includes taking possession of the Pastor's work email, cell phone, and computer. The process should take about 10 days, and Sommerville suggests the pastor step down with pay during the process.
"It's easy to explain that the pastor is unavailable for one week," he said. "It's harder to explain if it takes three months." He suggested church leaders--the church board, presbytery, council, or other leadership groups--keep the allegations confidential until the investigation is over. After a decision is made, they can inform the congregation about some of the details.
The survey showed that there was a lack of general consensus about how to handle adulterous pastors, with opinion being widely split over how long a preacher should step down from public ministry after having an affair:
" One in 4 (24 %) supports a permanent withdrawal from public ministry. A similar number (25%) is not sure. About a third (31 %) say a pastor should step down between three months and a year.
" Older Pastors (those over 65) are more likely to want a permanent ban from ministry (28 %) than Pastors age 55-65 (19 %). Middle-aged pastors (those 45 to 54) are more likely to say from three months to a year is more appropriate (38 %).
" Lutherans are least willing to reinstate, with half (47 %) saying an adulterous Pastor should leave ministry permanently. Baptists (30 % calling for permanent withdrawal) are less willing to reinstate than Methodists (13 %), Pentecostals (13 %) and Presbyterian/Reformed Pastors (11 %.)
"The Scripture says pastors must be above reproach," said Stetzer. "So it's not surprising that some want to see fallen pastors banned from ministry. Still, Pastors are also people who talk about forgiveness regularly and, by and large, they want to see those who fall have a chance at restoration."
According to a recent Christian Post (CP) article authored by Leonardo Blair, one such pastor would include the Rev. Dr. Austin Roy Jacobs, a licensed minister and Trinity Worldwide Ministries board certified Pastoral counselor who has been counseling since 2003.
"If you are forgiven you go along with what God has called you for. All sins are forgiven. That's the Gospel. And if you commit sin all you have to do is confess, repent and go along if you have a calling. You should not be banned," he argued in an interview with CP.
"... That's what happened to King David. That great king committed adultery and murder and yet he was forgiven. So you hold strong. Don't follow those who condemn...when God calls you, no man can turn you back."
And according to Megachurch Pastor Robert Jeffress of First Baptist Church in Dallas, Texas, sometimes a genuinely repentant pastor may be able to lead a congregation again - but it may have to be a different congregation. "We must balance the very high moral qualifications for pastors found in 1st Timothy Chapter 3 with the possibility of restoration for those who truly repent of their sins," said Jeffress.
As pointed out recently by Emily McFarlan Miller for the Religious News Service (RNS), adultery certainly isn't the only moral failure Pastors have.
A prominent example is that of former Mars Hill pastor Mark Driscoll. He is reported to have left his Seattle church in 2014 amist allegations of plagiarism and abusive behavior, as well as outcry over comments he allegedly made on a church message board. Driscoll is also said to have raised eyebrows with his quick return to ministry, launching The Trinity Church earlier this year near Phoenix, Arizona.
---