Islamophobia Laws Will Be Used To Shield Islamic Beliefs From Criticism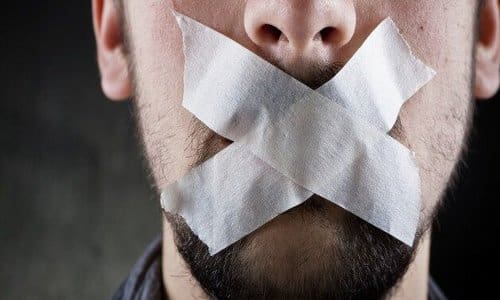 By Raheel Raza/Clarion Project
December 04, 2019
Share this article:
---
Islamophobia -- a concept that will grip us in the coming years, slowing stripping away our freedoms, if we don't stand up and oppose some of the legislation proposed because of it.
Even though it's a term that is not defined, has no meaning and a concept actually invented by The Muslim Brotherhood and peddled by their associates after 9/11, we would be wise to wake up.
In Canada
We already have Motion M103, which is not legislation at the present, but if the push continues, it may become law. This motion has directly affected free speech, as most Canadians are now terrified of even asking simple and valid questions about Islamist radicalization and terrorism.
In June, the Canadian federal government released a new three-year anti-racism strategy that arose from M103. This strategy includes a definition of Islamophobia taken from the Ontario Human Rights Commission, which reads,
"Islamophobia includes racism, stereotypes, prejudice, fear or acts of hostility directed towards individual Muslims or followers of Islam in general. In addition to individual acts of intolerance and racial profiling, Islamophobia can lead to viewing and treating Muslims as a greater security threat on an institutional, systemic and societal level."
In the UK
In the UK, the All-Party Parliamentary Group on British Muslims recently proposed a new definition of Islamophobia as follows: "Islamophobia is rooted in racism and is a type of racism that targets expressions of Muslimness or perceived Muslimness."
This definition - which hinges on the vague notion of "Muslimness" or "perceived Muslimness" - has been adopted by the Labour Party, the Liberal Democrats Federal board, Plaid Cymru (the social-democrat party of Whales that advocates independence from the UK), the mayor of London as well as several local councils, without due consideration of its impact on freedom of expression.
Once again there is concern that allegations of Islamophobia will be used to shield Islamic beliefs from criticism, and that formalizing this definition will result in it being employed, effectively, as something of a backdoor "blasphemy law." Indeed, we already see it being used as such, gaining stripping away our freedoms.
This vague definition will most likely be used to shut down legitimate debate. Already, the temptation to use it against unfashionable or irritating expressions of opinion is a cause for serious concern.
This past Sunday the UK Policy Exchange held an event on the subject of Islamophobia at the Conservative Party Conference in Manchester. One of the speakers on this panel was Dr. Qanta Ahmed, an observant Muslim who has received much acclaim for her work against Islamists and Islamism.
Ahmed explained the problems with the term Islamophobia and made a crucial distinction between Islamophobia and anti-Muslim xenophobia.
Ahmed issued an important warning, implicitly directed at the Conservative Party and the Government:
"If you fail to define Islamophobia accurately, and if you fail to separate it from anti-Muslim xenophobia, you will fall prey to the rulebook, the playbook, of the Islamists, and you will have given over the command of the language for these critical debates to the Islamists - and I advise you not to do that."
UK Tory MP Nusrat Ghani, a Muslim, acknowledged the reality of anti-Muslim hatred but warned that extremists had their own agenda. As she put it:
"I hope that today when we have this discussion, we can focus on the two things that are absolutely important. One is focusing on the victims of anti-Muslim hate or abuse, and the second is ensuring that we continue to have the freedom of speech to criticize Islam, as you would criticize any religion, and also criticize extremists within Islam, because if they had their way, I wouldn't be here sitting at the top table speaking to you."
Beyond the West
The Organization of Islamic Cooperation (OIC) flaunts its "Islamophobia Observatory" and has been pushing for international legislation against "Islamophobia" for a long time.
Pakistani Prime Minister Imran Khan, a member of the OIC who was in New York to participate in the 74th session of the United Nation General Assembly this month, announced that Pakistan, Turkey and Malaysia have decided to launch a joint English-language Islamic television channel to correct misperceptions and confront the challenges posed by Islamophobia.
In Sum
There are already laws in North America and the UK that protect individuals against attacks and unlawful discrimination on the basis of their religion.
Are Muslims the only ones who face racism and bigotry? According to statistics, hate crimes are the highest against (in order) Jews, LGBTQ communities, Blacks and then Muslims, so if there are to be laws against hatred, they need to encompass everyone, not focus on just one community.
The collateral damage of all this focus on "Islamophobia" is that free speech will ultimately be killed, and that is unacceptable as it is the foundation of liberal Western democracies.
P.S. Let's Talk About Muslim Countries
Just for a little perspective, let's see what's happening in some of the Muslim majority countries:
- In Pakistan, there is continuous persecution of minorities including Christians, Ahmadiyas and Hindus. Their blasphemy law has caused dozens of people to be jailed with no accountability or recourse to fair trials.
- In Egypt, Coptic Christians are routinely persecuted, their churches burned and their women and girls kidnapped and forced to convert.
- There is massive oppression and violence against non-Muslims in many parts of Muslim Africa.
- In Iran, Christians, Bahais and other minorities are continuously persecuted.
- In Saudi Arabia , non-Muslims have no rights.
So, when it's Muslims who are the oppressors, what kind of phobia should we call it?
---