Record Debt Looms Over All Aspects Of The American Economy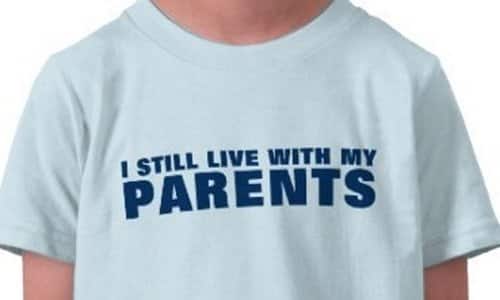 By PNW Staff
May 31, 2016
Share this article:
---
American debt in various forms has reached levels that some economists consider alarming, and the figures point to a potentially rocky path ahead for the U.S. economy.
A mending financial situation and a sturdy U.S. dollar relative to those of other countries have spurred furious growth of debt in general, at a pace not seen in decades. Yet the United States lacks the underlying economic framework to make such balances viable.
"The long-term outlook for the federal budget has worsened dramatically over the past several years, in the wake of the 2007-2009 recession and slow recovery," reads a recent outlook from the Congressional Budget Office.
"Between 2008 and 2012, financial turmoil and a severe drop in economic activity, combined with various policies implemented in response to those conditions, sharply reduced federal revenues and increased spending."
The United States' national debt, the highest-profile of the forms in question and the one underlying the woeful economic prognosis, has nearly doubled to $19.4 trillion since the 2008 crisis. It was that same global crash which pushed the federal government to increase spending, with a stimulatory effect intended.
As part of the U.S. government's recovery plan, the Federal Reserve Bank also dropped interest rates to just above zero, where they have remained for the past eight years.
Credit card companies and other lenders leapt upon the opportunity as soon as it presented itself, ramping up their marketing efforts aimed at American consumers and implementing more aggressive interest rates of their own.
As a result, American credit card debt is on track to break the $1 trillion barrier in 2016. For comparison, that figure has only been higher once in the nation's history, at $1.02 trillion immediately before crisis struck in 2008, according to the Wall Street Journal.
"We'll continue to take this opportunity as far as it will take us," said Capital One CEO Richard Fairbank during a recent investors' conference call.
As it stands, however, that may not be too much farther. And that is because outstanding credit card debt is not the only thing 2016 has in common with 2008.
Enticed by the Fed's soft money policy, loan providers have been opening their services to people they otherwise would not have, especially at a time when many economists are arguing that lenders should really be tightening their belts.
The trend is most apparent in the student loan space, where total outstanding debt has surpassed $870 billion. That figure is up 2.1 percent from $852 billion at the end of 2011 and according to the Wall Street Journal, 2016 college graduates are leaving college today with an average debt of $37,172.
It's no wonder that for the first time on record, living with parents is now the most common arrangement for people ages 18 to 34, an analysis of census data by the Pew Research Center has found.
And the proportion of older millennials -- those ages 25 to 34 -- who are living at home has reached its highest point (19 percent) on record, Pew analysts said.
This all leads to Millennials also putting off other important life choices that stimulate economic growth such as buying cars, houses, getting married, having kids and other activities that used to be the norm for the majority of Americans.
Along with that goes a later and later average age for marrying and having kids, further stalling the birth rate which has already fallen sharply below the replacement rate of 2.1 children per couple. If it were not for the high immigration rate, we would already have a population in decline similar to much of Europe.
Auto loan providers, mortgage companies and other lenders have also fallen into the trend.
The bottom line? General-purpose lenders have approved applications from more than 10.6 million subprime borrowers, also the highest number since the financial crisis, according to the Wall Street Journal.
That alone has many experts worried, but another issue is the fact that the cycle is self-perpetuating. Lenders have little incentive to implement increased, customer-frightening interest rates while the Fed maintains its policy of quantitative easing.
But with the government's own spending also at an all-time high, the Fed cannot realistically lift its rock-bottom rates and hope to continue promoting U.S. economic recovery at the same time.
And so it falls to the general public to fix the situation through smart spending of their own. But while the proletariat are notoriously bad at budgeting, one company's innovative product looks to change the norm.
Intelligent Environments' Pavlok is a wristwatch which doubles as a budget tracker. The catch? The device is linked to wearers' bank accounts and charged to give the user an electric shock when it detects unwise spending.
Far too many are accustomed to ignoring their conscience to the point of becoming desensitized, so even such a novel idea may not be enough to quell the troubled waters, economists say. Only time will tellno pun intended.
---