More Than 120 Members Of Congress Express Support For Anti-Israel Group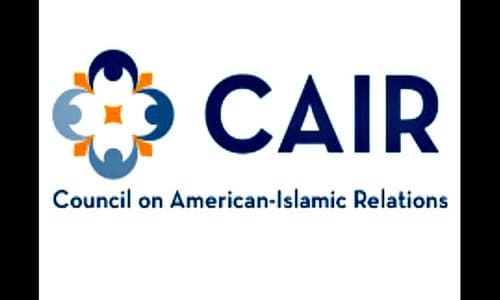 By PNW Staff
January 20, 2020
Share this article:
---
More than 120 members of Congress issued letters of support to the Council on American Islamic Relations (CAIR), an anti-Israel organization that was an unindicted co-conspirator in the Holy Land Foundation terror case that proved connections to the terrorist group Hamas and other radical Islamic entities.
The Washington Free Beacon first reported on Thursday about the privately issued letters during CAIR's gala conference in November in Washington, D.C., that was headlined by Rep. Ilhan Omar (D-Minn.) and former Women's March leader Linda Sarsour. Omar issued such a letter.
The letters were from mostly Democrats, plus two Republicans.
Democratic 2020 presidential candidates Sen. Elizabeth Warren (D-Mass.), Sen. Amy Klobuchar (D-Minn.), Sen. Michael Bennet (D-Colo.) and billionaire Tom Steyer issued letters of support.
"CAIR has a long history of being a vicious anti-Semitic Israel-hating group. They irrationally condemn the Jewish state, but never condemn the murderous actions of Hamas or Syria, or the Palestinian dictator and terrorist Abbas," Zionist Organization of America national president Mort Klein previously told JNS. "By calling for the genocide of Israel, they join the moral horrors of the Nazis and Stalin, without their power, thank G-d."
A recent example of the tactics of this group includes CAIR suing Texas because it believes that Texas should be anti-Semitic -- and the Lone Star state passed legislation that it's not. That's quite an admission of its true colors on CAIR's part.
The Council on American-Islamic Relations announced a lawsuit against the state of Texas for passing anti-BDS legislation last year.
BDS stands for the boycott, divest and sanction movement against Israel which aims to strangle the Jewish state economically while at the same time calls for the flooding of Palestinians into Israel to destroy the Jewish character of the state.
According to the definition of anti-Semitism by the International Holocaust Remembrance Alliance and officially adopted by the U.S. (and 31 other nations), the BDS movement has been deemed at its core an anti-Semitic movement.
This is fundamentally because the movement "applies double standards by requiring of Israel a behavior not expected or demanded of by any other democratic nation." For example, there are at least 100 land disputes across the globe that are not subject to "BDS" movements.
In their law suit against the state of Texas, CAIR says Texas' anti-BDS legislation infringes upon their First Amendment rights. This is a breathtaking claim when one stops for a moment and applies this accusation to its logical conclusion.
First we must ask: How is legislation against anti-Semitism an infringement on their rights?
What CAIR is really saying by this lawsuit is that CAIR feels that this legislation against anti-Semitism infringes on their right to be anti-Semitic!
Yet this is who our representatives are showing their support for, including several presidential candidates!
---