God Makes Us Calm: 5 Bible Verses For Discomfort and Anxieties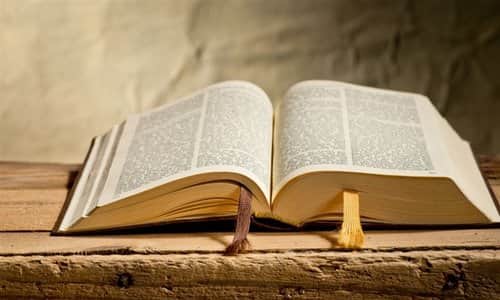 By
Share this article:
---
Part of our existence is to experience worry, discomfort, or anxieties. Sometimes, we are easily distracted by the things that caused us pain and destroyed our self-esteem. Overthinking and negativities hinder our growth, and worst makes us hesitant about the existence of the divine being. These factors are one of the primary reasons why there are atheist exists.
You are not alone in every battle. We are all expected to suffer, but Christ is our Savior that is willing to guide our path and be the light of our dark road. He is the one that cares for us despite how sinner we are. We still have an essential place in His kingdom if we confess our sins and surrender ourselves to Him. In hard times, He gives us strength. In times of doubt, we offer prayer and do an action, and everything will be settled.
Amid worry and anxiety, the best thing we can do is to pray and ask for His guidance. These following bible verses will help you ease your troubled mind by knowing that God is the center of your life and always open to making us calm.
Matthew 11:28-30
"Come to me, all who labor and are heavy laden, and I will give you rest. Take my yoke upon you and learn from me, for I am gentle and lowly in heart, and you will find rest for your souls. For my yoke is easy, and my burden is light."
The promise of rest for those troubled hearts will be granted if we allow ourselves to ask God every time we think that we cannot handle the burdens anymore. Jesus can lift those things that weigh us down. Bothered souls that come upon the name of Jesus will find rest and comfort.
John 14:27
"Peace I leave with you;my peace I give to you. Not as the world gives do I give to you. Let not your hearts be troubled, neither let them be afraid."
This is one of the beautiful promises that Jesus gives to His followers. We will have a perfect peace, which everyone desires as long as we understand that the way to our Father is Jesus. By loving Jesus and obeying His teachings, our hearts will not be troubled, and we will never be afraid to face and conquer everything. His teachings can be found everywhere. You can read it through the bible or from online sources like christian.net, which provides daily Bible wisdom.
Romans 8: 37-38
"No, in all these things we are more than conquerors through Him who loved us. For I am convinced that neither death nor life, neither angels nor demons, neither the present nor the future, nor any powers, neither height nor depth, nor anything else in all creation, will be able to separate us from the love of God that is in Christ Jesus our Lord."
Romans 8: 37-38 is one of the most encouraging statements in the Bible. Paul states that Christ is for all of the believers and followers of Christ. Paul emphasizes that we will encounter adverse circumstances, but none of those can stop God from loving us nor abandoned us. His great love for humanity secures our salvation.
Matthew 6:33
"Seek first His kingdom and His righteousness, and all these things will be added to you."
If one should prioritize first God and pursuit His kingdom over all the material things in the world, the necessities of an individual will follow without the need for anxiety or worry. The most significant value of humanity is to seek salvation that is inherent in His righteousness and His kingdom.
Matthew 6:25-27
"Therefore I tell you, do not be anxious about your life, what you will eat or what you will drink, nor about your body, what you will put on. Is not life more than food and the body more than clothing? Look at the birds of the air: they neither sow nor reap nor gather into barns, and yet your heavenly Father feeds them. Are you not of more value than they? And which of you by being anxious can add a single hour to his span of life?"
In Matthew 6:27, Jesus emphasizes that we should not be worried or anxious about all the material things. The real wealth is more than that. Those material concerns will just make us suffer and distract our concentration on what God destined for us. God can offer one's body and life. Thus, He can provide all the necessities for survival. Prayers and proclamation of His goodness are some of the things humans can do to appreciate the blessings we received.
Takeaway
Suffering and anxieties are parts of man's nature. These encourage us to seek help from God to lighten our burdens. We may fail, but the Bible will always prove that we are not alone in the battle we face. God is always there to accompany our footsteps.