What Does the Bible Say About Technology?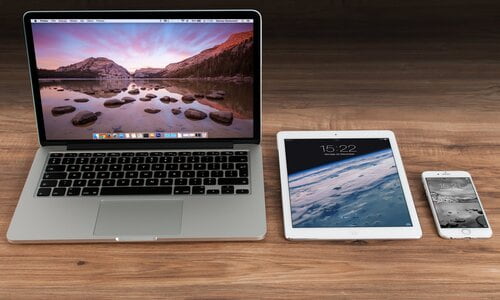 By
Share this article:
---
Technology is truly transforming the way we live. Nowhere is that more evident than through the rise of the internet. Nowadays, you can do almost anything online, from shopping for clothes or groceries to finding a no deposit bonus by Netent. Games, news, shopping, education and even how we connect with friends, relatives and colleagues have been transformed.
With the Bible written so long ago, it would have been impossible to predict specific advances in technology and advise on them individually. However, as with many issues, the Bible does provide plenty of sage advice which can be applied to technology in its various forms.
Stay responsible
The first message we can take is that technology must be used responsibly. Like many things on Earth, it is neither inherently good nor bad. Instead, it's about how you use it. This can be seen in Corinthians:
"All things are lawful for me," but not all things are helpful. "All things are lawful for me," but I will not be enslaved by anything (1 Corinthians 6:12)
Here, the emphasis is on using technology in moderation. In recent years, we're seeing more and more stories where technology, especially social media use, is practically enslaving its users by making apps deliberately addictive, for example.
In other words, whatever you do, make sure you do it responsibly…
So, whether you eat or drink, or whatever you do, do all to the glory of God(1 Corinthians 10:31)
Made by God
The Bible also highlights that this is God's Earth and that ultimately, anything we find on it was made by him.
All things were made through him, and without him was not any thing made that was made(John 1:3)
Again, this echoes the idea that his creation isn't good or bad by creation, but leaves the choice up to his followers to use it in moderation.
For nothing will be impossible with God(Luke 1:37)
It's also a reminder of just how amazing and powerful God's Earth is. Go back as little as 30 years and many of the things we use day-to-day in 2020 would be laughed at. Smartphones. Virtual home assistants. Virtual reality gaming. Nothing is impossible with God.
Spread the word
One of the principles of Christianity in all its forms is to share God's word and spread your faith, as highlighted in Mark:
And he said to them, "Go into all the world and proclaim the gospel to the whole creation."(Mark 16:15)
As a final thought, it's worth remembering the power technology gives to God's followers in doing so. Long gone are the days where we relied upon face-to-face communication and persuasion. Nowadays, it's possible to reach a much wider audience – both socially and geographically.
You can do so without having to even leave the house. Social media sites, online blogs and just the instant connection of mobile phones provide the perfect platform to share God's word. Despite having many potential downfalls, it's this that makes technology a powerful tool for everyone.
---