Israel Thwarts Hezbollah First Attempt At Retaliation, More Expected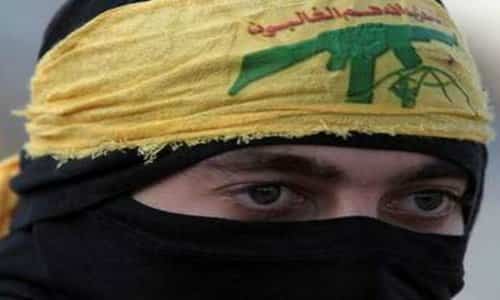 By Yaakov Lappin/JNS.org
July 28, 2020
Share this article:
---
Tensions between Israel and Hezbollah have reached a fever pitch over the last week, with Israel's defense establishment readying for an attack by the Lebanese terror group.
On Monday, a Hezbollah terror cell reportedly attempted to infiltrate northern Israel. The Israel Defense Forces said it was able to track the terror cell and open fire, forcing the fighters to flee back into Lebanon.
IDF international spokesperson Lt. Col. Jonathan Conricus told reporters by conference call on Monday that the incident is a "rolling event," adding, "it is still an ongoing event."
"The bottom line is that we were able to successfully thwart an attempt to infiltrate Israel from Mount Dov," said Conrcius. "We don't know what the specific purpose of the squad was. They crossed the Blue Line by a few meters. Our intelligence cameras spotted them as they moved close to the Blue Line. We monitored and tracked them, even though this is a vegetated area. Shortly after they crossed the Blue Line, we engaged and were able to thwart the attack."
Despite the latest incident, it remains unclear if Hezbollah is simply looking for a quick hit on Israel or if it wants to risk an all-out confrontation that could lead to a larger regional war.
During a recent Zoom conference with journalists, Lt. Col. Sarit Zehavi, founder and CEO of the Alma Research and Education Center, which addresses Israel's security challenges on the northern border, noted that Hezbollah is committed to acting in line with certain "equations."
Smoke rises from the village of Kfar Chouba in Lebanon after a confrontation between a group of Hezbollah terrorists and the Israel Defense Forces on July 27, 2020. Photo by David Cohen/Flash90.
According to one of those equations, she said, "when Hezbollah operatives are killed in attacks attributed to Israel, Hezbollah retaliates on the Lebanese border."
Last week, media outlets affiliated with the organization said one of its operatives was killed in an airstrike outside of Damascus. On Friday, Israel reportedly sent a de-escalation message to Hezbollah's leadership via Moscow, saying it did not intend to kill the operative. At the same time, Israel has also conveyed a warning, responding that it takes threats of reprisals very seriously.
"When Israel sends messages to Hezbollah operatives without killing them," as it reportedly did in April, when aircraft fired a missile that exploded next to a jeep carrying Hezbollah operatives on the Syrian-Lebanese border, allowing them to escape before striking the jeep, and "Hezbollah creates holes in the security border fence, saying, 'When you threaten us, we threaten you,' " that takes the situation up a notch, said Zehavi. "There is a kind of dialogue going on between Israel and Hezbollah. I can definitely say that the dialogue is escalating. We see more and more of Hezbollah on the border."
In theory, Zehavi said "the last thing Hezbollah needs is an escalation with Israel," in light of Lebanon's ongoing economic and political crises. "But this is Western logic. I'm not sure this is Hezbollah logic. When I go back to [the Second Lebanon War of] 2006 ... and the abduction attempt that led to the war between Israel and Hezbollah, there was an attempt to analyze what brought Hezbollah to do that. It was under a lot of internal and international pressure back then. Now, we see that it's almost the same situation.
"I can compare what happened to 2006 to what is happening today," she stated.
Hezbollah "is under huge pressure--international pressure and internal pressure, American sanctions are targeting anyone doing business with Syria, which is Hezbollah, too. There is a terrible situation in Lebanon. Hezbollah completely controls Lebanon," explained Zehavi.
Referring to the 2006 attack that sparked the conflict, she said, "I'm not saying history always repeats itself, but I can't rule out that it will happen again. There is a growing interest to attack Israel because of what happened in Iran and overnight [between July 20 and July 21, when the reported Israeli airstrike occurred] in Syria."
On Sunday, Defense Minister Benny Gantz held an assessment at Israel Defense Forces' Northern Command, together with Chief of Staff Lt. Gen. Aviv Kochavi, OC Northern Command Maj. Gen. Amir Baram, the head of Military Intelligence Maj. Gen. Tamir Heiman, and the head of the IDF Operations Branch, Maj. Gen. Aharon Haliwa.
At the end of the assessment, Gantz said he was highly impressed by the quality of the IDF's analysis of the situation and the nature of readiness of the forces throughout the Northern Command. "The State of Israel has no interests in Syria or Lebanon, with the exception of security interests, and we will continue to ensure our security interests, which encompass the prevention of Iranian entrenchment, stopping the movement of advanced weapons and prevention of a precision-strike capability in any location in the arena, whether Syria or Lebanon," he said.
"The situation in Lebanon and Syria is not good, neither economically nor from the coronavirus vantage point, or for their infrastructure. I remind both Lebanon and Syria that they are responsible for what happens in their territory," warned the defense minister. "The State of Israel will demand this responsibility. We're not seeking unnecessary escalations, but those who test us will meet a very high action capability, and I hope we will not need to make use of it."
Zehavi, who served for 15 years in the IDF Intelligence Corps.--initially in the research and analysis section, and later with the Northern Command--paid special attention to the series of incidents in recent months involving jobless Sudanese migrants moving across the border from Lebanon into Israel.
"There is no doubt that Hezbollah gains profit from foreign workers going to Israel; they prove that someone can cross, and even enter communities, without anyone noticing. Many communities are a few feet from the fence. If terrorists get in, it would mean lives in danger," she said.
'Not hiding its Iranian identity'
While the Shi'ite axis consisting of Iran, the government of Syria, the terrorist organization Hezbollah and Shi'ite militias in Syria are busy dealing with many issues, including the ongoing pandemic, Zehavi said she saw "growing intentions of the Shi'ite axis to carry out some form of terrorist attack on Israel's border."
Zehavi factored in the series of explosions and resulting fires that have been reported in Iran in recent weeks, saying "some are probably accidents, but others are probably attacks. I don't know by whom, and it doesn't matter; the bottom line is that the Iranians are blaming Israel and the U.S. They are publishing threats, saying Israel and America will experience 'difficult times.' They have many options for retaliation. One of them is Hezbollah on the Lebanese border."
The Shi'ite Lebanese organization is "not hiding its Iranian identity" anymore, said Zehavi, adding that it "couldn't care less about Lebanese people or their security." She recalled spotting five flags in the southern Lebanese town of Maroun Al-Ras, including an Iranian flag, as well as a sculpture of the late Iranian Al Quds Unit commander, Maj. Gen. Qassem Soleimani, pointing at Israel.
Iran instructs Hezbollah on what to do, although sometimes it takes into account restraints Hezbollah is under, and conversation then occurs between Hezbollah and its patron, she said. However, "if Iran is determined to give the order, Hezbollah has to attack," insisted Zehavi.
She also stressed that civilians can quickly get caught up in any escalation.
"I'm very troubled by Hezbollah's capabilities," she said, noting that since 2006, in Hezbollah has amassed more than 100,000 projectiles in Lebanon, including missiles, rockets and mortars of various ranges. "They are pointed at Israel, hidden in civilian infrastructure. Most of them are inaccurate, but this is a huge amount of rockets. We are raising five children in the Galilee. We all know we have nine seconds to run for shelter."
Asked by JNS to describe to the level of Israeli deterrence against Hezbollah, Zehavi assured that "Israeli deterrence is strong enough to prevent the Iranians from initiating a war against Israel."
Still, she added that "it is not and was not strong enough to prevent Hezbollah from retaliating on the border and trying to kill IDF soldiers. This happened a year ago, it happened four years ago, and I'm not sure it [a Hezbollah strike] won't happen in the next two weeks. The big question is also about IDF capabilities--whether they can prevent this from happening."
Originally published at JNS.org - reposted with permission.
---