Everything You Need to Know About Gambler's Fallacy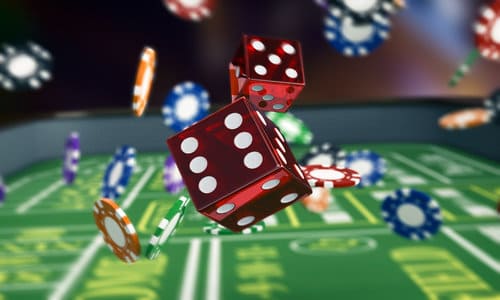 By
Share this article:
---
Gambling at an online casino is a wide aspect that comes with various terms and connotations to know. One such term is 'Gambler's Fallacy' which is used by the people who study gambling in general.
Gambler's Fallacy can be explained in 2 ways:
It is an erroneous belief that if a random event occurs repeatedly for a certain number of times, it might not happen again in future.

If an event has not occurred for a long while, you mistaken belief for that event to occur in future.
Although most of our thinking might support the Gambler's Fallacy concept, it still remains as a false belief. This is because the probability of a future event happening randomly cannot be speculated on the basis of the past occurrence.
While this concept can be applied in any walk of life, it is however more prevalent in gambling. Gambler's Fallacy is also known as Monte Carlo Fallacy.
Players usually try to wager and play, expecting a particular event to occur. But when they lose in the first attempt, they try again hoping for that winning event to take place. The winning event may or may not occur even after several attempts.
Understanding the Gambler's Fallacy Concept
Let's understand the Gambler's Fallacy concept in depth through examples.
a) Consider the coin flip event. Say, we flip a coin ten times in a row. For all the ten times we flipped the coin, it landed on 'tails' face up.
According to Gambler's Fallacy theory, the eleventh attempt of flipping the coin would land the coin with 'heads' face up. Since there is a 50% chance of occurrence of both the events (heads or tails), this speculation could be either correct or wrong. There is no definite or sure way to predict the 11th occurrence.
Hence, you can see that the coin flip event is absolutely independent with its outcomes. The outcomes are in any way not dependent on the previous results.
b) Next, let us consider the dice rolling event. Suppose you roll the dice for 15 times in a row. Now for all the 15 times that you rolled, the dice lands up on all the numbers except for '5'. If you believe in the Gambler's Fallacy concept, you might think that on your 16th attempt at rolling dice, the number '5' might land. This is because you think that the number '5' has not landed for a long while, so it could show up next.
However, the dice may or may not land on '5' digit. It is highly unlikely for anyone to predict the outcome of the future by looking at the present or past events.
Outcomes of the Gambler's Fallacy
Usually, in gambling, Gambler's Fallacy could be troublesome for the punters. This is because punters keep wagering hoping to win on their desired results. But, they may or may not win. In such attempts, they could lose a large amount of money.
Hence, it is better to understand the situation you are in and change your decisions accordingly rather than betting on a single event.
---