5 Signs That The End of the World May Be Near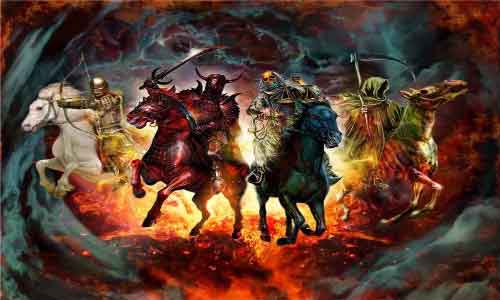 By
Share this article:
---
Even for people who don't believe in prophecies, a few clicks through a few news headlines are enough to even make the most skeptical of people start scratching their heads. The truth is that the end of the world may be nearer than we think.
Here are some of the biggest indications of why.
Increasing Temperatures
Regardless whether you think that climate change isn't real, the fact of the matter is the world is getting warmer. The icecaps are melting, and it's getting hot. So, in the meantime, you might want to think about getting into the frozen yogurt industry and slapping on some sunblock— because hotter days are coming.
Coronavirus
Coronavirus may be the very plague that we've all been hearing about for years. After all, many people thought that Coronavirus wasn't that big of a deal initially; yet, it's swept the world in ways that we would have never imagined.
Millions of people have caught this deadly virus, and who knows how many more as different variants continue to spread. Could this be a sign of the end of the world or merely a pesky flu?
Famine
Billions of people across the world are starving from lack of food. As many as two thirds of people in the world don't have enough resources to be able to feed themselves or their families. With so much starvation over the world, you have to ask yourself whether this is, in fact, famine and a sign of the apocalyptic times.
Decline in Religion
Now more than ever, there seems to be a considerable amount of hate against religion. As we observe the persecution against ideologies across the world, it mayver well be a sign of apocalyptic times.
Between laws and media headlines; persecution is at large. Could this be the sign that was talked about so long ago which would be an indication that the end of the world was near?
Increasing Crimes
It seems as if there is crime everywhere, and in many cases, the stories are unthinkable. Evil is all over, and humanity's morals as a whole are concerning. As the world becomes more of a lawless place, it's only logical to ask yourself whether there is increasing wickedness in this world. This may, in fact, be a strong indication that the end of the world is only just around the corner.
Despite the signs that the end of the world may, in fact, be a reality, that doesn't mean it's not too late to turn things around. By focusing on love and compassion for fellow humans, we can turn things around and fight the end of the world—together.
---