For Many Israelis, Food Is Expensive. One Organization Is Stepping Up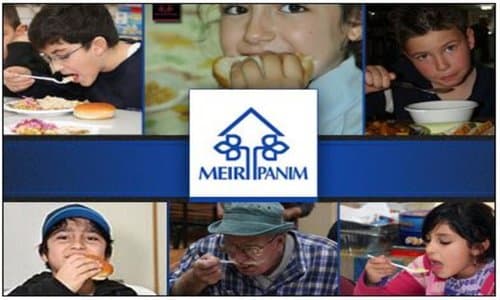 By Meir Panim
September 16, 2020
Share this article:
---
When a produce store owner reports that her customers are now purchasing half of what they used to before the corona crisis, there's a problem.
And that's precisely what Varda, a food store owner in southern Israel is doing. She's sounding the alarm that there is currently a new poverty crisis in Israel...But is anyone listening?
Varda has been in business for 20 years and has never seen it this bad. Since so many Israelis were forced into unemployment, they can't even afford the basic necessities that Varda is selling. Needless to say, her business is hurting as well.
"They buy less. It's not the same quantity anymore" Varda explains. "For example, people who used to buy 4 kilos of potatoes now only purchase two."
Varda's business is down but not out. That's why she donates all leftover food to those in Israel who are both down and out. And she donates it through the one organization she can trust to get her food to the people who need it the most - Meir Panim.
Meir Panim is a food bank that provides sustenance to Israel's impoverished population. They do it in their signature restaurant-style soup kitchens. The charitable organization has recently experienced a flood of new customers as the covid-crisis has pushed Israel's unemployment numbers to fresh highs.
Varda is donating as much food as she can to Meir Panim. Unfortunately, it's not enough. That's because millions of Israelis have fallen below the poverty line and are in need of a basic meal.
For those people, Meir Panim is now turning to those who care about Israel's health. They're turning to generous people like you as the organization operates on contributions given by private donors...just like you.
Any amount of money that you can donate will go directly to the efforts of feeding a hungry family in Israel.
No child in the Jewish State should go to sleep on an empty stomach. This is your chance to help make sure that doesn't happen.
Remember, this is a famine in the Land of Israel. And although there is food, there are people who just don't have the budget to buy it anymore.
A lack of food in the Holy Land is what forced Jacob and his sons to leave Israel and travel down to Egypt.
Now I hear," he went on, "that there are rations to be had in Egypt. Go down and procure rations for us there, that we may live and not die." (Genesis 42:2)
You can help so a similar situation doesn't happen to the people of Israel today.
---