The Need For Modest Dressing in the Christian Faith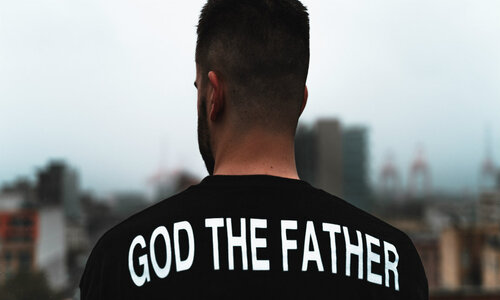 By
Share this article:
---
Clothes were designed to cover our nakedness. Its essence dates back to the period of Adam and Eve in the Bible. At the time, there was no need for clothes as Adam and Eve were not aware they were naked till they ate the forbidden fruit (Genesis 3:11). To cover their shame, God created clothes for them. Since then, the need for clothes has become more important.



The True Representation of Clothing to Christians
The Christian faith requires modesty in dressing just like in everything else. However, there have been assumptions on the subject of modesty. Moral decadence in today's world has caused people to brand modest dressing as unessential. There is an emphasis on freedom of dressing and this negates the principles of faith clothing. A Christian should not get carried away by the "live and key live mentality". In the Christian faith, dressing is important because it gives a form of identity. Some denominations are strict with modest dressing while others are more flexible. In many countries, individuals are free to dress the way they desire; the United States is not left out. Nevertheless, a true Christian must maintain modesty.


The Search for Stylish Options
Total adherence to the Christian faith is often seen as a battle for some persons. Hence, they search for options that suit their style but reflect their faith. In some other cases, excuses are made to justify inappropriate dressing. Some persons do not feel comfortable with faith clothing because they desire acceptance from the world.

How will the world see me if I dress completely covered? Will they see me as naïve and unexposed? What if I lose my friends because I desire to keep up with my Christian faith? Is faith clothing truly important for Christians? These and many other questions become recurrent because we are striving between what is right and what everyone else is doing.

Clothes aim to cover nakedness. However, the purpose is defeated with the increasing rate of indecent dressing. In a bid to uphold the principle of faith clothing, some churches make it a fixed rule that their members dress modestly in and out of the church. This might push members away from the church but it is one of the true tests of faith. This explains why some churches have adopted a more fluid approach to dressing. This affords individuals who cannot stick with the strict faith clothing to blend in according.


Why Is Faith Clothing Important ?
The world can differentiate between modest and immodest dressing. If the world sees the difference, it means that the church should be able to see it more explicitly. Faith clothing is not an option for individuals in the Christian faith.


Conclusion
We are a reflection of our thought process and we strive to be Christ-like. When our mind is focused on God, it will be easy for us to abide by His rules. The world can identify people with what they wear. Hence, faith clothing is one identifying mark of true Christians and should be upheld at all times by God's people. You can dress modestly and still look beautiful if you buy the right clothes.
---