Why Property Investing Now Could Protect You From a Coming Economic Collapse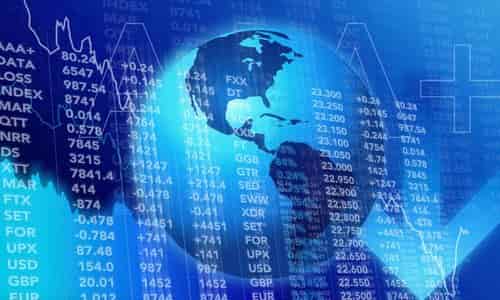 By
Share this article:
---
If there's one thing we've learned for certain, it's that there's no telling when the next economic collapse could happen. Whether it's brought about thanks to decisions from world leaders, a global viral outbreak, wars, or something else entirely, how we handle things now will determine how we fare the next time the bubble bursts.

It has often been said that owning real estate was the only safe bet when the economy is in turmoil. Hard assets will often outlast even the sharpest economic decline, so long as you have the patience to hold tight to your convictions and wait it out. Now maybe the best time in a long time to invest in real estate.

Here we will take a look at some of the reasons why property investment could protect you during the next economic collapse.

Certain Areas are Already Showing Signs of Recovery
We're not even completely out of the last downturn thanks to the Coronavirus and there are certain neighborhoods where home values and capital gains have shot up surprisingly fast. In some places, real estate prices have soared back to or above pre-pandemic levels.

With things being the way they are, real estate could well be the most promising investment out there. With prices on the rise, owners stand to make a substantial profit on holdings over the next few months and years. Beyond that, having real estate guarantees a level of protection against economic forces that affect other types of assets.

Mortgage Rates Are Low and Rent is High
If you're looking to build positive cash flow, then now may be the best time in years to invest in rental property. With supply shortages in major cities, many people are branching out to find places to rent. This is coupled with mortgage rates that are expected to continue to drop.

Many rental markets are remaining strong because permanent housing is in short supply and the recent pandemic has put many people's plans on hold. This has made single-family rent prices continue to rise. This trend is expected to continue into 2022.

If the thought of being a landlord doesn't scare you, then this is an ideal opportunity to build wealth for your family that is sustainable for generations. Property values and rents can only go down so much. Hard assets have a value that stock markets and governments can't take away.

The More Things Change
We're facing a large amount of uncertainty. The pandemic has changed the way we do business, we have a new president in the United States which leaves many parts of the globe uncertain as to what will happen next. Even job markets and commerce are facing changes.

Real estate could stand to benefit from some of these changes. With all the uncertainty surrounding other markets, taking advantage of the changes to invest in real estate could have lasting long-term benefits for those looking to secure their future.

Final Thoughts
No matter how difficult things may get, there is always a way to make it through. Though we can't plan for the future, we can take steps to make things better than they were the day before.
---