Proliferation of gambling during Covid-19: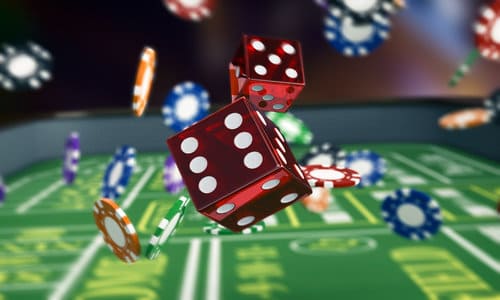 By
Share this article:
---
The ongoing covid-19 pandemic is one of the biggest crises in the history of the modern economy. Almost no industry had remained safe from its carnage except the internet industry. Especially in the youth, the whole day internet use has become the norm. Nearly all mobile phones remained active during the lockdown. Many companies have enjoyed a substantial organic profit, as almost everything was bought online from a sock to acar.
You may have thought that e-commerce websites were on top; yes, they were, but gambling is also one of the industries that grew like never before during the last year. As all the casino and physical sites were closed. A large number of people have shifted to online gambling as it is just drug addiction. Undoubtedly many people had to face failure because they cannot afford to bet without work. Some new companies also took part in gaining profit that resulted in a good start for them.
The gambling industry has risen to 40 % during the lockdown situation. There are several reasons why online gambling has become very popular, such as easy betting, easy payment, and couch. The betting on mobile apps and websites is just a few taps away. You don't have to go anywhere, just connect your phone, and you are ready to go. All you need is to sign-up for a new account on betting, for example, 22bet. Several methods are offered for payment withdrawal and deposit, making it even easier to empty your bank account.
Many countries have started regulating online casinos, gambling, and betting, which is an excellent source of revenue. The special permission letter s and Licenses are issued by the regulatory authority. Some governments have also put limitations on the betting limit. I think it is an excellent way of limiting betting. But undoubtedly, online betting platforms encourage gambling in some way. Some countries do not even allow betting ads and websites. Using online betting platforms in a region where it is not legit yet can bring you behind bars.
Online gambling websites magnetizes by offering greener grass, but we know bookies always win. The proliferation of online gambling has many negative factors. It has attracted a large part of youth all across the globe. Its easy-to-use interface have made it easy for even kid to bet wherever they want. Any kid who is acquainted with using e-commerce sites ca easily use credentials to enter this dark world. This is one of the biggest reasons that still online betting is not legit in some regions.
There are only a few NGO's that working on it in many countries that have started to regulate this industry. Everything has its own benefits and cons. Same with gambling, it has become a source of generating revenue. Many people have entrapped in trouble; in some countries, it is considered a severe offence. If we have a bigger view, it is almost impossible to eradicate from the world and see today's modern needs.
---