Simple Tips on Writing an Essay on Sociology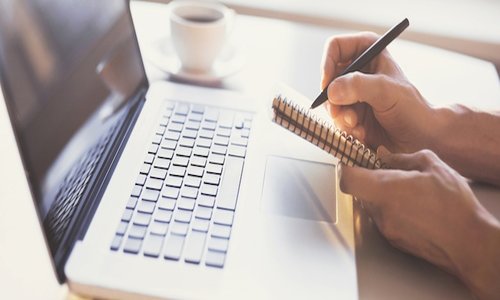 By
Share this article:
---
Sociology is one of the most popular subjects that students choose to study. Why? First, it is quite simple. Secondly, it is beneficial for future studies in such spheres as management, law, HR, and so on. In addition, sociology helps to understand philosophy, psychology, history, etc. To write a good essay, you need to adhere to specific requirements for writing and formatting. Which ones – we'll figure it out together reading the following tips.
Stick to writing rules
You should adhere to specific rules:
- Write in full sentences
- Use the third person in writing
- Don't use abbreviations
- Forget about slang in essay writing
- Stick to the specifics of a particular type of essay. You should distinguish such types as the argumentative, descriptive,
narrative essay
, and others.
The teacher pays attention to all this when evaluating your paper.
Stick to the structure
Introduction
1. Clearly indicate the problem:
Example 1: "My favorite statement concerns a problem ...."
Example 2: "The problem with this statement is ...."
2. Explain why you chose this particular topic (describe the relevance and significance of the topic):
Example 1: "Everyone is worried about the question ..."
Example 2: "The relevance of this topic lies in ..."
3. In one or two sentences, reveal the meaning of the statement from the point of view of sociology
4. Your vision of the author and his or her point of view (if you have used a quote for writing an essay):
For example: "The author spoke, reflected, argued from the point of view ..."
5. Describe your interpretation of the topic, present your point of view (whether you agree or not):
"I believe…"
"I do not think …"
"I agree with the author of the statement ..."
6. Go to the main part of the essay and express your vision.
There will be a bonus if, in the introduction, you give information about the author of the statement if you have used a quote and describe the definition of the chosen sphere of the essay (sociology).
Argumentation
1. Theoretical argumentation of the problem. At least three theoretical aspects of the topic should be presented here (for example: give examples, reveal a concept, discuss signs, classifications or properties).
2. Practical argumentation or example from public life.
Conclusion
Sum up everything that you have written in the essay. You can urge society to take a closer look at the problem or highlight the importance of studying it.
Give yourself enough time for essay writing
Ask yourself: "How much time should I really devote to essay writing?", "When is the exact date of submission?", "What other tasks will I need to complete shortly?", "How long am I going to sleep?" etc. The answers to these questions will help you understand exactly how much time you can devote to writing. Maybe you can find an extra hour to just rest.
Surely each of the students regretted that they didn't have a helpful guide at hand when writing an essay. But know you know where to look for if you need to write a sociology essay. Good luck!
---