Adult Board Games That Are Perfect for Your Next Get Together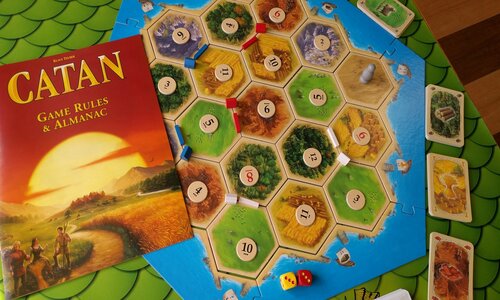 By
Share this article:
---
How many times have you hosted a friends night or a couples night at your house only to find it isn't exactly exciting, and not really the night you had hoped for? Sure, there's nothing wrong with small talk, but that can only fill up so much time. One great way to ensure everyone has a fabulous time is to have activities planned, and nothing beats the fun of the classic board game. Board games have been around for ages, and for good reason. They are able to bring a group of people together, create that competitive spirit, and likely provide a lot of laughs.
With that said, here's a look at some of the must-have board games that are perfect for adults to play.
Pandemic
Although this one may feel a bit too much like real life at the moment, the fact is that Pandemic is a wildly popular board game and has been for quite some time now. It is a cooperative style board game, and it therefore makes it perfect for groups. For anyone familiar with the games Forbidden Desert and Forbidden Island, this is from the same game designer.
In this game there is a pandemic that is spreading its deadly reach all around the globe. The goal of the game is to stop the pandemic, which can only be done when players work together. It's a really unique take on board games, and for that reason, it can keep people engaged for hours at a time.
Sheriff of Nottingham
Sherriff of Nottingham is one of those games that often appears on the 'best of' lists for board games . In this game you want to be as deceitful as possible, which is not the typical way to treat your friends at all, but it's all in good faith. The better you are at tricking the other players, the better you'll do in this game.
At its premise, the game requires you to sell various goods to the other players, and earn money from those sales. However, you are also selling items to players in order to get them into the city, and this has to be done without the infamous Sheriff of Nottingham clueing in - since he is corrupt.
Catan
This is another board game that has an almost cult-like following and, again, it is for good reason. Catan has created quite the name for itself and is often described as a 'strategic masterpiece'. What this means is that you can expect something immersive and intense, so there will be no time for small talk with your guests.
You will be working to earn Victory Points, as the first person to earn 10 of these wins the game. And as you can imagine, earning Victory Points is no small task. This game has the tendency to last two hours or more, so be sure to put enough time aside for completing it.
By offering up a selection of engaging board games, you can be sure no-one will be yawning and looking at their watch at your get together.
---