Bible Sales Bounce Back As People Looking For Hope In Troubled Times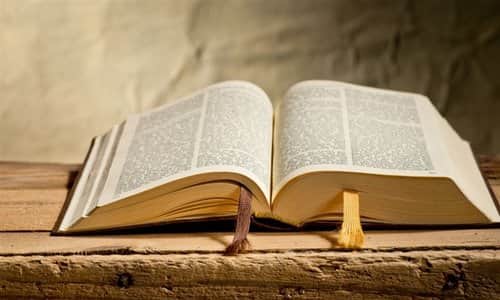 By PNW Staff
January 11, 2021
Share this article:
---
Christian church attendance, like virtually every major social institution, has been profoundly disrupted over the last year. Some data indicates that COVID-19 restrictions could end up eliminating five percent of America's churches for the year 2020, particularly smaller congregations and those in poor, rural, or remote areas.
Today, fewer people than ever attend church, but two-thirds of unaffiliated Americans polled by Pew still believe in God and many believe the potential for spiritual revival and renewal as a result of the challenges over the last year are possible.
Historically, Christianity has grown tremendously during periods of great stress such as evidenced by the persecution of the early church. Those periods of growth may not always be seen at first as such trials set the stage for spiritual rebirth later on.
Even though church attendance has plummeted this year, virtual church attendance is booming. According to Pew, a quarter of Americans say the pandemic has bolstered their faith, a finding confirmed by Gallup.
Today, many online churches are flourishing, some with as many as 70,000 virtual attendees. Google searches for "prayer" and "Christianity" have "skyrocketed," not only in the US but around the world. Danish researcher Jeanet Sinding Bentzen found requests for religious sources and prayers has grown dramatically, even in heavily secularized Europe.
The evangelical group Global Media Outreach has gone from reaching 350,000 people per day to upwards of 500,000 globally. A GMO leader told the Christian Post, "People are coming to us saying, 'I need hope. Where can I find hope in the face of tragedy, anxiety, bankruptcy?'" He added, "When people are in pain, we offer encouragement and hope. They're coming to us looking for answers."
One of the sources people have been using to look for answers is the Bible. Although the Bible publishing industry took a big hit in early 2020, by May and June it was already experiencing a mini-boom as people in isolation searched for hope and encouragement.
"All indications are, that after a rough patch in March and April as consumers adjusted to pandemic realities, the Bible market bounced back, and had a positive year." Kristen McLean, Executive Director and primary industry analyst, NPD Books.
"We believe this is no accident, as people often go to the Bible as a source of hope in times of crisis and uncertainty," said Lifeway CEO Ben Mandrell. "People draw hope from scripture because in it they see a God who is with us during our suffering. The Bible, as God's words to us, is a reminder that He doesn't leave us to walk through difficult times alone."
There has been a global increase in downloads of Bible apps across Google Play and App Store but physical Bible sales also picked up strength with Tyndale House Publishers seeing a 44 percent increase in sales of their Life Application Study Bible and one of the UK's largest online Christian bookstores, Eden, saw physical Bible sales rise by 55 percent.
One of the Bibles that has proven to be popular among those wanting more visual aids while they read is the "CSB Holy Land Illustrated Bible". This visually immersive Bible features over 1,100 images, maps, and illustrations to provide greater insight and understanding of the people, places, and things of scripture. Book-specific introductions provide the setting and circumstances of writing for each book, and every image includes a descriptive caption to help better understand what is pictured.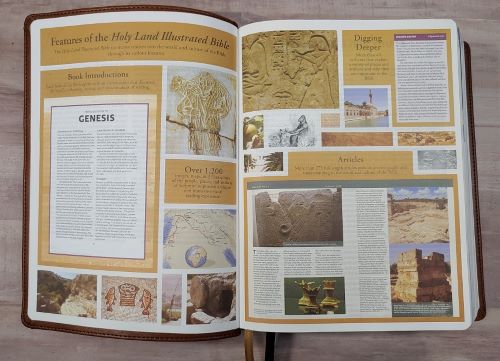 With so many living in an era of being trapped at home - the Bible's slogan "VISIT THE HOLY LAND WITHOUT EVER LEAVING HOME" is a most appropriate one for our times. You can learn more about the Holy Land Illustrated Bible and
download some visual samples here.
---