Online Gambling Soared in Popularity During the Pandemic According to Reports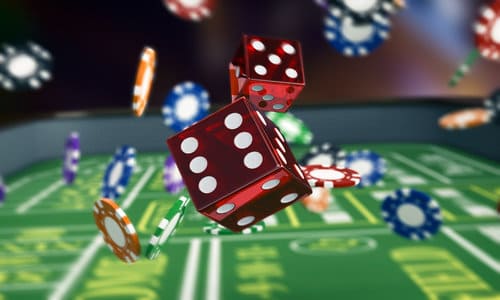 By
Share this article:
---
Casino lovers around the world have had to reassess their habits during this pandemic and use their imaginations. One of the solutions was online gambling, which soared to new heights in 2020 and 2021 according to reports. Online gambling was already on an upward trajectory before the pandemic but has exploded since it became the only option. Let's take a look at the numbers and what the future holds for the industry.
The Effect of COVID-19 on Online Gambling Worldwide
While COVID-19 has been nothing short of a catastrophe for land-based casinos, it has been a boon for online gambling. One study found that the interest in online gaming among the general public increased by 52% during the pandemic. The lockdown and safety measures forced many players and non-players to stay inside and look for new ways to entertain themselves.
Not only that, but many have expressed concerns about a fourth wave coming, and this could further boost interest in online casinos. Some players may end up going solely for online gambling after seeing all the benefits it has to offer, namely not having to drive or fly hours just so they can spend a few hours playing their favourite slots and games.
Social distancing measures could continue to be implemented as a safety precaution way after the pandemic is over, which will negatively affect the gameplay and ambiance. This is another thing that could continue pushing demand for online casinos in the next few years.
The Impact of Virtual Sports
eSports also had a part to play in the recent increase in interest in online casinos. Many sporting events had to be cancelled during the pandemic and virtual sports became an alternative for punters during that period. eSports betting was still relatively marginal up until then but exploded from late 2019 to 2020.
It was estimated that the profits from virtual sports betting accounted for only 13% of all profits for bookmakers in 2019, but this share has significantly increased in 2020. Many brick-and-mortar casinos have turned to online platforms during this period, which brought tons of new visitors in.
In 2020, one casino reported an increase of 40% in the number of players and a 20% increase in the number of bets, and virtual sports had a part to play in it. We can also expect many punters to stay on online platforms and continue betting on eSports events.
Legal Barriers are Falling
Now that online gambling is becoming a huge source of revenue for governments, we can expect more jurisdictions to loosen up restrictions around them. Across the US, state legislatures are reviewing laws that restrict gambling. You also have countries like Belarus legalising online gambling recently. Other countries like the Philippines, Italy, Spain, and Georgia are also showing interest in the growth of online gambling.
Other Reasons for the Rise in Popularity of Online Gambling
Many other factors explain why online gambling is so popular right now. One of those is the improvement of infrastructure and technology. More people around the world now have access to decent mobile technology and mobile connections. The ability to play on the go is one of the main benefits of online gambling, but this was not a feature that was available to virtually everyone on the globe until now.
The online casino industry has also done a great job at luring people in by offering all sorts of bonuses to players. Online casinos are much more accessible to new players and those with smaller budgets, which should make for a large portion of the market in the next few years. Until brick-and-mortar casinos learn how to treat low-ballers better, they will have a hard time competing with online casinos.
For instance, it's not uncommon for online casinos to offer money back on first deposits as well as free spins on some of their top games, such as Play Live free spins from the Play Live Casino. They have free spins in addition to bonuses and a great loyalty program. They also have one of the biggest selection of games and slots you'll find anywhere whether it's online or offline.
And this is another thing that separates online casinos from land-based ones. The type of variety and selection online casinos offer simply cannot be matched by traditional casinos. Space limitations make it impossible for them to hold the number of titles the average online casino has.
Online casinos can get away with more interesting titles with innovative gameplays as well. It's not uncommon for slots on online casinos to have a video gaming aspect to them where players can use their skills to unlock bonus rounds or win prizes. This is something that will attract a portion of the gambling market that would never imagine stepping foot in a brick-and-mortar casino. Online casinos also try to attract traditional players by offering multiple variations of classic games.
The New Normal for Casinos
While some casinos expected restrictions to be completely lifted at some point in time, things may get a bit more complicated for the industry in the next few years. While some major conglomerates like Caesars Entertainment started reopening in phases, they don't know if new restrictions will be implemented and are using caution.
There might be trouble brewing for online casinos too. While they've seen a lot of demand lately, there could be a pullback as the global economy shrinks. There is also an increase in competition in the sector. This is not only coming from new licensees, but major casinos trying to enter the scene. Online casinos will need to be more creative in their approach and offerings if they want to differentiate themselves and retain players from now on.
It's no secret that the pandemic has been a windfall for many online businesses, including online casinos. We still don't know what the future holds, but it seems like it's a perfect time to be an online casino operator right now.
---