Five Simple and Smart Money Investing Tips for College Students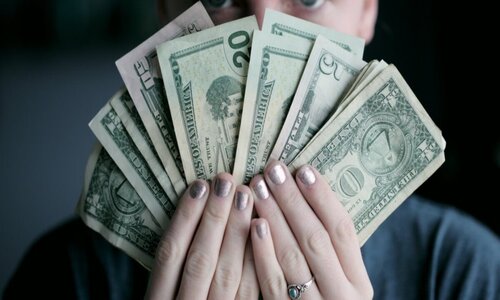 By
Share this article:
---
Moving away from routine life into the new world of attending classes on time while paying your own expenses and making new pals are some of the biggest challenges of college students. Independence of expenditure can be a blessing in disguise if you have mastered the art of investing in high-yielding resources.

Surprising to the actual reality, college life is one of the greatest times to start investing. Students are already in the developing phase where they can learn the additional skill of earning through stock investing that too as per their choice of investment method, under their investing budget.

Thus students must explore various investment ways to develop a secure and financially stable career. Whereas research before starting investing is a MUST.
1- CDs or High-Yield Accounts
One of the safest and feasible of stepping into the world of investing is starting with high yielding saving accounts or CDs. These accounts are popular fort paying back higher deposit rates as compared to conventional banking standards.CDs pay a fixed interest rate on the cost of purchased commodities.

Thus you are safe from the worry of paying your next semester's fees as the investment is increasing with a good deposit rate through high-yielding student saving accounts.
2- Cost-effective Broker
If you are planning to test the investing waters we suggest you go for low-cost brokers. These can be humans or online trading broker platforms which offer ETFs or shares at a lower cost especially designed for low-budget investments.

A perfect for student-based investment. Fidelity, Schwab, and Robinhood Gold bless the investors with low-budget investing options and are prominent for their clientele amenities and investor friendliness.

3- Minimal Investment
Opting for minimal to zero commission fee brokers will allow you as a student to start investing with modest amounts. Despite the market volatility gets you, invest in stocks and learn the market nature in order to know what's the best time to hold or cash out your investments.

Do not allow low investments to discourage you and kill your inner investor. Rather step in and test the waters either you'll float or sink but you will definitely come out stronger than before.
4- Index Funding
Index funding is one of the most secure ways of starting up with minimal investments especially for college-going students who are willing to explore the mega world of trading and investment. Acquiring funds from different industries will save you from the liquidity of the trading market with the gift of the diversified and increased rate of deposit upon minimal investments.

Index funds allow a versatile platform for beginners and students to thrive and learn different shades of investing.
5- Robo-advisors
Robo-advisors are the ultimate savers if you are willing to invest yet scared of taking the whole-soul accountability of funds. Depending upon your horizon and the nature of investment you are up for the Robo advisor will buy the funds that too with zero transactional cost. You can even start with $20.

Robo-advisors are likely to charge 0.25% from your purchased assets as in commission fee. Though there is no hidden additional fee for the advisor, you are free to withdraw your money too.

These Robo-advisors assist in bringing up the most viable and pliable investing options with greater interest rates for student's ease. Now start investing at a lower budget is at your fingertips!
---