Top 4 Movie Recommendation Sites That You Should Check Out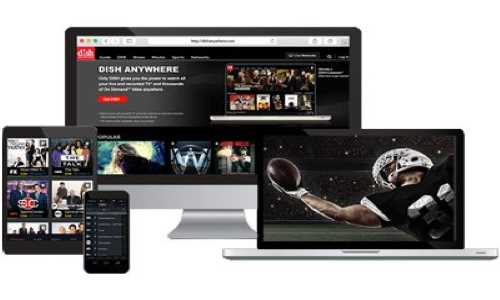 By
Share this article:
---
If you are someone who is into movies, then there is a chance that you might have missed out on some of them. And it's pretty normal. After all, there are hundreds of films made every year. Therefore, it's understandable if you are unable to keep track of all of them. But now, that doesn't have to be the case anymore! You can use certain recommendation sites that can help you suggest a movie that you might not have even heard of.
Also, imagine if you are lucky enough to catch that flick playing on one of the entertainment channels offered by your cable service, such as Spectrum TV. This will make it worth visiting the payment center to pay your dues, wouldn't it? With that said, here are five recommendation sites that you must check out.
#1. Cinemate
Let's start the list with a bang! Introducing Cinemate. It is a free web app that will find a perfect movie recommendation for you, thanks to its AI system. According to the developer, their system is based on more than 100 million user ratings. And that alone is pretty impressive. The way this app works is that there will be a list of movies in the main dialogue box that you would see. All you have to do is to rate them from 1 to 9, and then AI will do its magic to recommend you those flicks that have received a similar rating from other users. You can use this system to create your own personal profile that will reflect your current taste.
#2. Pick A Movie For Me (PAMFM)
This is a great app that will suggest movies according to what you like. All you have to do is answer the following six questions:
What's your current mood? You will have to choose between sad, neutral, and happy.
Is it a special occasion like a date night or are you watching by yourself, or with your family?
What genre do you like?
How old should the movie be?
What age-appropriateness rating should it have?
Would you like to choose from PAMFM's specialized categories?
Based on the answers to the questions above, you will get a recommendation from the app. Each title that the app will suggest will come with the original poster, trailer, and movie description.
#3. FilmAffinity
FilmAffinity is another option for you to try. It is a movie catalog that will create a profile according to your taste, and then it will suggest different films based on it. The thing which makes this platform stand out is that it pretty much recommends a title that you would surely enjoy watching. Moreover, it is super easy to navigate on the site. What's more? There will be different lists available for you to browse through, such as new releases, Academy Awards, and Venice Film Festival, where you will be able to find ways to filter the flicks according to what you like.
#4. So Bad It's Good
Oftentimes a movie is released that can cause people to wonder what they were thinking while directing or writing the flick? Such movies are so bad that they actually become good! You can enjoy these train wrecks with your friends while passing comments and everyone will end up having a good time. There are two ways how you can find such "gems." The first way is to go to Wikipedia and search for the list, "Films Considered the Worst." Here, you will find every film that failed miserably along with the year they were released.
The second way is to visit the subreddit r/BadMovies. This is where you will find a community of people who will all be there sharing what they believe is the worst Hollywood has to offer.
Conclusion
Hollywood never slows down. There are many movies that are made per year, so it's understandable if they miss out on some. However, they can now trace which movies they missed and discover their new favorites using the aforementioned platforms. So, do give them a try, and who knows, you might find a flick that you really like!
---