How to Solve the Most Common Shipping Problems Facing Small Businesses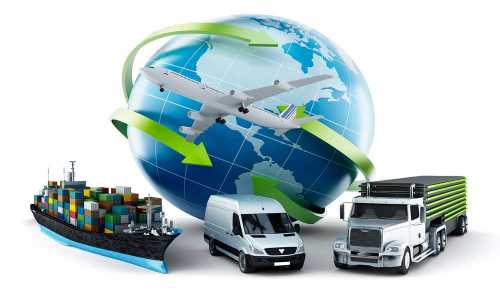 By
Share this article:
---
Small businesses across America are in an interesting position right now. There are huge calls for people to shop locally and buy from small businesses, but with the shipping crisis continuing, getting those items from the store to the customer is proving difficult for many. So, how can small businesses solve this problem?
The Cost of Shipping Products
One of the most common shipping problems facing small businesses is the cost.
It's no secret that international shipping rates have sky-rocketed, and currently, any online store selling to customers outside of their state or even across the country will pay a premium for shipping.
The easiest way for businesses to get around this is to only sell products to customers within their own state and make arrangements with local churches and non-profits to accept items for donations. This not only helps that business out, but it also helps out the charity as well.
If you are taking your business global, however, this isn't the best option.
Hiring Freelance Truckers
You may be surprised to know that many truckers work on a freelance basis, especially hot shot trucking freelancers who specialize in time-sensitive smaller cargo.
Truckers bid on load boards such as Shiply to get jobs. This method allows truckers to get regular work and for small businesses to get quotes that will suit them. Bidding on load boards is easy and can be done by anyone, especially if they are on the road.
Package Your Products Properly
Another way to get around the cost of shipping is to package your products properly. Often businesses will try and save money by not using a box or opting for a flimsy plastic bag or envelope, but this just isn't an option.
You need to use a container that is strong and will protect your product from any damage. If you can find a cardboard box with sufficient padding inside, this is always better than picking up something from the post office.
Customer Honesty
One of the biggest issues for small businesses trying to ship products is customers' expectations for free shipping.
While free shipping as an option is certainly an advantage, there's nothing wrong with being honest with customers.
There are companies that offer free shipping across all orders above certain dollar amounts, which helps to cover the shipping within the entire basket value.
When it comes to shipping costs, just tell your customers you are unable to get that product for free. Explain why and let them decide whether or not they want to continue with your company.
Pay attention to the amount of business you are doing right now, and if you are doing more than 300-400 orders a month, then it is worth looking into the programs offered by various start-ups.
Ask For Help
Shipping is a problem that a lot of small businesses are going through right now, and it's important not to be afraid to ask for help. Most companies will have a hot shot trucking option where you can work with the driver directly to get the product delivered on time.

---