What Entrepreneurs Should Know About Building A Business Website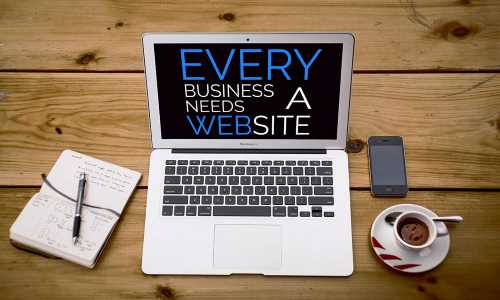 By
Share this article:
---
When your free spirit takes you down the path of owning your own business, you need a website to support the success of your business online. Having digital publicity is priceless in any industry of business, and anyone can pull together the knowledge to build their own website.

If you're looking to craft your own successful website for your new business, you will need to take the time to educate yourself a bit. Start now by reading through this brief compilation of a few tips on building your first website.

Make movement easy for users

Having the ability to really investigate the contents of a website is something users covet. If you want a website that matters to users, then you need to make it easy to use. Start by designing a simple navigation setup.

Simple navigation gives users a familiar way to move around your content. This company providing industrial solutions and supplies shows a perfect example of a stationary navigation bar in action.

Keep your loading speeds down

Speedy loading is essential to find success with your website online. Don't make interested users wait around for your pages to load.

Optimization of your images and other heavy files within your code will help boost your loading speeds. Compress heavy files, and make sure your code is clean. Resist the urge to fill your pages with clutter, and keep your design simple for speedier loading.

Add social media to the mix

Give your pages a shot at sharing by adding social media sharing icons throughout your website design. People know exactly what to do when they see the little square icons, and user sharing is like free marketing for your business.

Think about how your pages will be used. Take the time to experience the design, and choose the most relevant places to insert sharing icons.

Design for communication

Think about enhancing your connection with your consumer base by integrating elements of communication throughout the design of your business website.

Communication is vital when you're working your visibility up online, and your website is where people will look for the information.

Make sure to fill your contact page with several simple ways to make contact with your business, and spill your contact information onto other pages within your site as well.

Utilize Google Analytics for testing

Google Analytics is free for you to use, and it will help you gather useful data about the performance of your business website. The more you know about the performance of your site, the more equipped you are to make improvements to your pages. Google also offers a long list of other tools you can use, so take the time to dig into all the search engine giant has to offer.
---