Supply Chain Wars - Global Shortages Are Sending Prices & Tensions Skyrocketing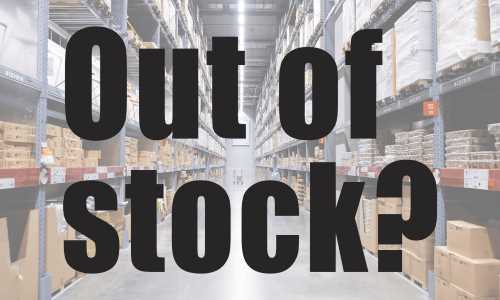 By PNW Staff
May 03, 2021
Share this article:
---
The world's reliance on in-demand supply chains is going through a stress test right now and many are beginning to feel the economic affects including lengthy delays and shortages for products we have long taken for granted.
The Covid-19 outbreak paralyzed both supply and demand last spring. This spring, vaccinations and government stimulus have created imbalances in many sectors as consumers are now ready to spend again.
The sudden stop to the economy followed by the very quick restart has caused raw materials and supply chain chaos around the globe.
From steel and copper to corn and lumber, commodity prices have surged to levels not seen for years and many experts expect it will last well into 2022. The rally threatens to raise the cost of everyday goods from all sectors of the economy.
One commodity that is causing incredible chaos for home buyers across the nation is the price of lumber.
Lumber prices seem to set a new record almost daily, now up 67% this year and up 340% from a year ago, according to Random Lengths, a wood products industry tracking firm. And lumber doesn't just go into framing a house. Those added costs hit cabinets, doors, windows and flooring.
The surge in lumber prices in the past year has added $35,872 to the price of an average new single-family home.
And then there is land. The price per single lot is up 11% this year compared last year, because demand is so high and supply is low. New lot supply is down 20% from a year ago, according to Zonda, a real estate data and advisory firm.
Many consumers are finding themselves priced out of the housing market and for those who can afford a house, demand is so overwhelming right now that you have to compete against 20 other bids sight unseen just to have a chance at purchasing a home.
This supply and demand mismatch is largely a result of the pandemic. At the same time that state-mandated lockdowns caused mills to halt production, bored quarantining Americans were rushing to Home Depot and Lowe's to buy up materials for do-it-yourself projects.
That caused lumber inventory to plummet. It only got worse from there: Recession-induced record-low interest rates caused a housing boom. In March, new housing starts hit their highest levels since 2006. Of course, new homes require a lot of lumber, thus exacerbating the shortage.
Home builders and DIYers don't want to hear this, but the ceiling could be higher--maybe even a lot higher. Last week, the May futures contract price per thousand board feet of two-by-fours jumped $48 to $1,420. That squeeze once again triggered the circuit breakers and caused lumber trading to halt for the day.
Why would lumber yards and builders pay above market rates? Severe lumber scarcity has buyers on edge. They're buying the sky-high contracts in order to ensure they'll actually get the lumber they need for projects already under contract.
And often when there is enough supply - getting it to the locations needed most is another challenge.
Just ask those in the oil & gas industry.
The current shortage in gasoline tanker truckers could lead to gasoline outages and/or increased prices this summer.
With potentially millions of people poised to break the pandemic seal on their home's front door this summer and head out for a road trip, that trip may end up being fuel challenged.
While there isn't a shortage of actual gasoline, there is a shortage of the truck drivers needed to deliver the gas to stations.
Early pandemic-related lockdowns as well as business shutdowns caused tanker truck drivers to seek other work because gasoline demand plummeted.
"We've been dealing with a driver shortage for a while, but the pandemic took that issue and metastasized it," Ryan Streblow, executive vice president of National Tank Truck Carriers, told CNN Business.
The industry's trade group, the National Tank Truck Carriers, said somewhere between 20% to 25% of tank trucks in the fleet are parked heading into this summer due to a paucity of qualified drivers.
Not every truck driver can drive a tanker truck, it requires special safety certification.
Another problem, she said, was the shutdown of many driver schools early in the pandemic.
Making matters worse for the industry, a new federal clearinghouse went online in January 2020 to identify truck drivers with prior drug or alcohol violations or failed drug tests, which knocked about 40,000 to 60,000 total drivers out of the national employment pool, reported CNN Business.
In normal times, driver turnover can run around 50% on an annual basis, but that spiked to a roughly 70% annual rate in April of last year, according to Brad Fulton, director of research and analytics at Stay Metrics, a trucking recruiting and retention firm.
Vacation hotspots are most at risk of shortages, and there were some sporadic outages reported in Florida, Arizona and northwest Missouri during the recent Spring Break period, said Tom Kloza, chief oil analyst for the Oil Price Information Service reported CNN Business.
But even if only a few stations run out of gas, that could spark a run on gasoline as drivers will start topping off their tanks to avoid running dry down the road, said Kloza.
"Imagine the hoarding with toilet paper and topping off of gas tanks that we see after hurricanes and you can see what might happen," as demand increases, added Kloza.
All of this could put pressure on gas prices, which typically rise at the start of the summer as seasonal regulations take effect requiring the more expensive "summer blend" of gasoline needed to combat smog.
And then of course there is the cargo ship issues that have been exasperated by such events as the stuck container ship in the Suez Canal which backlogged worldwide shipping for a few weeks.
Even without this event an average of 30 container ships a day have been stuck outside the Ports of Los Angeles and Long Beach just waiting to deliver their goods.
Such supply issues have many CEO's warning that they have no choice but to raise prices this year to cover their costs.
Sherwin-Williams Co. CEO John Morikis said that work to minimize the impact on customers will stretch through the summer because raw material shortages prevented normal inventory increases during the paint maker's first quarter.
In an appearance on CNBC Friday, CEO Linda Rendle of Clorox told Jim Cramer the bleach producer, whose sales accelerated amid the ongoing health crisis, is facing higher costs in inputs like resin and transportation.
"We'll activate our long-standing cost savings program and ensure that we're delivering that across our businesses," she said on "Mad Money." "We're looking at price increases, although we're being very measured and taking that in a category-by-category approach and, of course, we'll focus on innovation and margin-accretive innovation."
Some of the shortages are coming in many unexpected areas including one that is being called "poolmageddon".
The worst chlorine shortage the country has ever seen is set to rock this summer's pool season.
"It's been a concern for us," said Cody Saliture, owner of Texas Pool Professionals, which has been in business for 17 years.
The Rockwall, Texas-based company services 200 clients weekly, and Saliture said he recently began to stockpile chlorine tablets. He's also been looking for different chemicals to keep pools sanitized and his customers happy.
"We're looking for anything that we can get that we don't have here in North Texas," Saliture said. "We've been to about six states and 15 cities for supplies."
The chlorine shortage is widespread and it will likely worsen -- driving chlorine prices even higher -- as homeowners start to prep swimming pools for the season. CNBC spoke to pool industry insiders in multiple states -- including Florida, Michigan, Nevada and Texas -- about the tight supplies, which are expected to blindside pool owners, who are largely unaware of the problem.
A combination of factors has led to the scarcity, including an unprecedented surge in demand last year and a chemical plant fire, which destroyed some manufacturing capacity.
"We started buying early, way early, and stockpiled as much as we could," said Allan Curtis. "We won't last more than probably mid-May, or late May, and we'll be out of chlorine."
His pool maintenance business, Ask the Pool Guy, services 1,000 customers near Howell, Michigan. He's worked in the industry for 34 years, and this is the first time he's stockpiling chlorine.
″I expect pool owners will have to go from tablets to powdered chlorine, from powdered chlorine to liquid chlorine, from liquid chlorine to nonchlorinated shocks and things," Curtis said. "And I do believe that all of those are going to literally run out."
"I call it 'Poolmageddon.' It's a chlorine crisis," the Florida-based writer said. "A lot of people are not going to be able to find the chlorine tablets they need this season."
Chlorine is used to prevent and kill algae. But more importantly, it also helps protect swimmers from waterborne illnesses such as cryptosporidium and legionella and from Naegleria fowleri, commonly known as the brain-eating amoeba.
"Chlorine also helps prevent swimming pools from becoming a hotbed for mosquitoes and associated diseases, as well as aiding in preventing unsafe conditions that could contribute to drowning -- such as cloudy water," Stankowitz said.
Last year, the coronavirus pandemic forced people to hunker down and cancel travel plans. As more Americans stayed home, the demand for home improvements -- particularly backyard swimming pools -- skyrocketed. That boom, experts say, created even more demand for chlorine.
According to financial services company IHS Markit, chlorine prices are expected to spike 70% this summer, compared with last year. However, in some parts of the country, the price of chlorine tablets has already doubled over the past year.
In Las Vegas, it's something Scotty's Pool Service owner Scotty Heer is seeing firsthand.
"For the past 20 years, a typical 50-pound bucket of chlorine would run anywhere from $75 to $85. Within the last year, it's increased to $140, with the proposed price of $158 in the near future," Heer said.
In some parts of the country, pool supply stores have imposed quantity restrictions.
While many of these raw material shortages and delays are causing price increases and inconveniences - the ramifications go much deeper when it comes to worldwide supply chains and geopolitics.
One hundred miles off the coast of China is the largest and most sophisticated microchip maker in the world - Taiwan. These chips power the world's cars, phones, and computers.
Taiwan and South Korea control more than 70% of the semiconductor manufacturing market.
China consumes more than half of them and wants more as its economy grows and is increasingly casting an eye to their island neighbor to the east to get them - some worry by military force one day.
"Whoever controls the design and production of these microchips, they'll set the course for the 21st century," said Martijn Rasser, a senior fellow at the Washington-based think tank Center for a New American Security.
"By gaining control over Taiwan's semiconductor industry, China would control the global market," Rasser said. "They would have access to the most advanced manufacturing capabilities and that is even more valuable than controlling the world's oil."
Last month, the outgoing top U.S. military commander in the Pacific warned China could invade Taiwan in the next six years.
Taiwan could prove to be one of the biggest flashpoints for the Biden administration, forcing it to defend the island Beijing sees as a renegade province, in part to preserve the vital semiconductor industry. In recent days, China has flown dozens of aircraft, including jet fighters and long-range bombers, near Taiwan.
A global chip shortage brought on by the coronavirus pandemic is hurting sales at Apple, Samsung and Caterpillar. Ford says it expects to produce 1.1 million fewer vehicles as a result.
"Semiconductors are the ground zero of the global technology competition. They're in everything that we need to function as a society," Rasser said.
China knows that taking over Taiwan will bring them one step closer to worldwide dominance over this critical and strategic resources.
Chinese mining and processing operations already control about 80% of the world's global output in processed rare-earth metals," said Eric Chewning, a partner at consulting firm McKinsey & Co. and former U.S. deputy assistant secretary of defense for industrial policy.
Rare earth materials are used in everything you can imagine from cancer treatment and electric engines, telescope lenses and TVs, to cellphones and fighter jets.
The U.S. used to be a leader in mining and refining rare-earth elements into finished products.
"And now we produce none," lamented Curtis Moore, referring to the finished product. Moore is vice president of marketing and corporate development at Energy Fuels, the largest uranium producer in the United States.
We now rely on almost 100% imports for rare earth elements. Imagine if China threatens to cut off that supply if we decide to interfere in it's plans to take over Taiwan.
The Covid 19 pandemic has revealed just how vulnerable we all are to supply/demand issues and China is already thinking well ahead of how to prepare for the next crisis.
---