Churches Face New Scrutiny From Anti-Discrimination Laws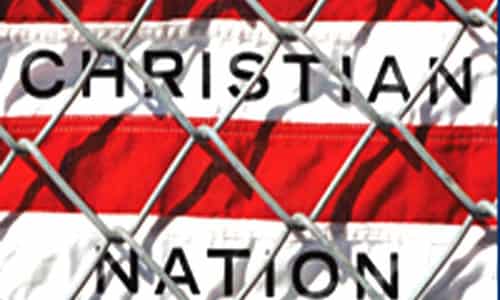 By Tom Olago
July 11, 2016
Share this article:
---
Todd Starnes in an analysis for FoxNew.com recently asked the question that may soon be on the mind of many church leaders: "Is a church a place of public accommodation and, if so, are congregations required to follow anti-discrimination laws regarding gender and sexual orientation?"
Starnes says that's the issue raised by a brochure published by the Iowa Civil Rights Commission. They contend that any church that opens its doors to the public would be required to comply with sexual orientation and gender identity laws.
It's unclear when the Commission's brochure was published, but it clearly outlines their interpretation of the 2007 Iowa Civil Rights Act, known as Iowa Code Chapter 216. Apparently, some churches have already fallen afoul of the regulations.
First Liberty Institute is representing Cornerstone World Outreach, a Sioux City church that fears it may be in violation of the statute. Hiram Sasser, the law firm's director of litigation, said the Commission's brochure means churches would be required to let transgender individuals use the bathrooms of their choice.
"It further compels our client to use specific pronouns when referring to certain 'gender identities' and prohibits our client from even teaching its religious beliefs...Cornerstone World Outreach cannot be made to open its restrooms for use by individuals in accordance with their gender identities, rather than their sex assigned at birth," Sasser said.
The law firm fired off a demand letter to the Iowa Civil Rights Commission calling for them to amend its published policy to clarify that it will not apply Iowa Code 216 against churches and they must also acknowledge that Cornerstone World Outreach is exempt from enforcement.
According to Starnes, Chelsey Youman, who is First Liberty's chief of staff, was unequivocal that the ramifications of Iowa's policy cannot be overstated.
"This is an unprecedented move by a government agency to mandate that anytime a church opens its doors to the public that it automatically qualifies as a place of public accommodation," Youman said. "And this is just the tip of the iceberg."
Pastor Cary Gordon accused the Iowa Civil Rights Commission of "acting like a First Amendment Gestapo, to hunt down and harass churches and local businesses trying to live out their Christian convictions."
The brochure on sexual orientation and gender identity has a section titled, "Does this law apply to churches?" The somewhat amorphous answer provided is:
"...Sometimes. Iowa law provides that these protections do not apply to religious institutions with respect to any religion-based qualifications when such qualifications are related to bona fide religious purpose. Where qualifications are not related to a bona fide religious purpose, churches are still subject to the law's provisions. (e.g. a child care facility operated at a church or a church service open to the public."
The ambiguity of these statements prompted Starnes to pose the following questions seeking clarification:
"Does that mean churches must allow men who identify as women to use the bathroom of their choice during Wednesday night church suppers? Are congregations required to let transgender folks play on the church softball teams of their choice? What about church-related sporting events for children? Are those events covered under the law?
And which government agency decides what is and what is not a "bona fide religious purpose"?
First Liberty's letter to the Civil Rights Commission similarly expresses concern as to the possible motives and intended outcomes at play:
"Such emphasis highlights the Commission's intention not only to heavily scrutinize the validity and sincerity (of the) religious doctrines of our client and other religious institutions, but also the very legitimacy of the church as a religious body."
But the most concerning part of the policy, Starnes points out, involves the public accommodation clause. The Commission states that churches that open their services to the public would have to comply with the law.
Well, that covers just about every church in the state, because that's the point of Sunday services. Churches want everyone to attend their services, saints and sinners. According to Attorney Youman, if the rules are enforced it could lead to significant trouble for people of faith.
"The state claims it has the power to regulate what the church even teaches - what they are allowed to say from the pulpit - in addition to how they operate regarding matters of gender and sexuality," Youman said. "If the church has a doctrine or theology that is at odds with the state and they speak out about that - they can have the full weight of the law brought down against them."
Churches have awakened and they smell the coffee. Bradford Richardson, in a recent article for the Washington Times, reported that another church besides Cornerstone World Outreach is fighting back against the Iowa Civil Rights Commission.
The Fort Des Moines Church of Christ filed a federal lawsuit against the commission on Monday, arguing that the agency's interpretation of the Iowa Civil Rights Act violates the First Amendment.
Christiana Holcomb, legal counsel for the Alliance Defending Freedom, which represents the church, said it is difficult to "imagine a more obvious unconstitutional invasion of the state into the internal affairs of the church" than what the Civil Rights Commission is proposing.
"Churches should be free to teach their religious beliefs and operate their houses of worship according to their faith without being threatened by the government," Ms. Holcomb said in a statement. "That is a foundational First Amendment principle."
Richardson also observed that the brochure also defines discrimination as, among other things, "publicizing that the patronage of persons of any particular sexual orientation or gender identity is unwelcome, objectionable, not acceptable, or not solicited."
The Fort Des Moines Church of Christ lawsuit says the Civil Rights Commission's interpretation could force churches to permit access to sex-segregated facilities on the basis of gender identity. Refusing to call a transgender person by the pronoun corresponding with their gender identity could constitute illicit "harassment."
Donna Red Wing, executive director of pro-LGBT rights group, One Iowa, said the lawsuit has no merit. "Do we understand what is happening? They are suing the Iowa Civil Rights Commission for doing its job," Ms. Red Wing said in a statement.
"As a church, they can believe whatever they want," she continued. "In their bona fide religious activities, they are exempt. They cannot, however, break the law when providing public accommodation."
John C. Eastman, director of the Claremont Institute's Center for Constitutional Jurisprudence, said the Civil Rights Commission's interpretation is indicative of the direction in which the gay rights movement is headed.
"So much for the old 'live and let live' line," Mr. Eastman said. "This is now becoming manifestly clear, what some of us saw a decade ago, that this is going to be a dramatic effort to force compliance at great risk to religious liberty, freedom of speech, freedom of association, religious liberty in the public square, but also, ultimately, religious liberty in the pulpit itself."
An expansive and non-historical view of what constitutes a "public accommodation" has long threatened to curtail First Amendment rights," he said.
"The idea of public accommodation has now morphed into anything you do outside of your own home, and that expansion of the idea of public accommodation has actually destroyed freedom of speech, freedom of association and freedom of exercise of religion," Eastman noted.
Mr. Eastman also stated that the Iowa Civil Rights Commission is not the only unelected agency radically reinterpreting legislative intent. He pointed to the U.S. Department of Justice, which earlier this year reinterpreted Title IX to bar discrimination in education on the basis of "gender identity," even though the statute only mentions "sex."
The Iowa lawsuit also comes after city officials in Houston last year issued subpoenas to five pastors calling for their sermons and other communications related to the campaign against the pro-LGBT Houston Equal Rights Ordinance. Voters overwhelmingly repealed the ordinance in a November ballot measure.
Peter Hasson for the Daily Caller recently weighed in on the controversial Iowa clause. He noted that the city code intends to cast its net farther and wider than it would appear on the surface. He quoted part of the complaint letter from Des Moines Church of Christ:
"The language of the Act and the City Code are broad enough to include within that prohibition: sermons, theological expositions, educational speeches, newsletters or church worship bulletin text, or other statements from the Church and its leaders."
That is fairly all-encompassing, with the general 'bona fide religious purpose' phrase seeming to provide the commission more room to maneuver its reach for perceived transgressors.
Examples the commission reportedly gave are 'a child care facility operated at a church or a church service open to the public,' which encompasses most events that churches hold, according to The Alliance Defending Freedom, which is representing Fort Des Moines Church of Christ in the lawsuit.
ADF is filing the lawsuit as a "pre-enforcement challenge," which allows citizens to challenge a law before the government enforces it.
The Fort Des Moines Church of Christ's website describes the church as "a non-denominational congregation that is simply trying to be faithful to God's Word and call on our lives."
How interesting that God-fearing and morally upright folks, merely exercising their First Amendment rights, should be threatened with legal consequences in much the same way as murderers, rapists and drug pushers.
So what's the church to do? Compromise or resist?
"It's fundamentally wrong and I can't comply with that," Pastor Cary Gordon of Cornerstone World Outreach told the Daily Signal: "I've taken an oath to the Lord Jesus Christ, and I obey the Bible above all men. ... I have to obey God, and that puts me in a precarious position."
---