7 Ways to Use Digital to Strengthen Your Customer Experience Amid COVID-19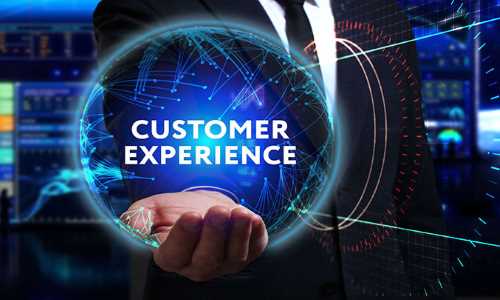 By
Share this article:
---
Successful sales depend on how business owners know how to use modern technologies.
However, the COVID-19 pandemic has significantly affected all areas of our lives, and many businesses have been forced to reorganize and look for ways to survive in new difficult conditions.

Today, digital technologies can help B2B sales and marketing mitigate the business impact and increase sales during a global crisis.
Generating leads, making transactions, and serving customers have become a challenge. However, more than ever, it is essential to learn how to use digital technologies to turn the crisis in your favor.

According to Statista, most B2B technology providers surveyed report that deal cycles have become longer due to the COVID-19 pandemic. However, 19% of B2B technology providers claim that deal cycles are shorter, and 35% report no change in deal cycle length.
Digital technologies can improve the customer experience throughout the entire life cycle – from interaction and transaction to fulfillment and service – defining the knowledge that results from each interaction.

In this article, we'll look at several ways your B2B company can improve the customer experience by leveraging digital opportunities to mitigate the business impact and continue growing sales during this global healthcare and logistics crisis.
Be close to your clients
To ensure you find leads and generate sales, you will need a new use of your CRM system. You can connect a CRM system to your website to avoid missing out on opportunities. Create workflows, alerts, and reminders to bring your entire sales organization together.
Use digital emotional intelligence
Create digital experiences that are more emotional, personal, and contextual. During this unique time, B2B companies have the opportunity to build stronger bonds with their customers, so they feel like you care about them.
Use augmented reality
Now that your customers can't come and touch your products with their hands, it's time to replace this experience with augmented reality. Augmented reality solutions can showcase your products and services' capabilities and help you collaborate and share content. Forbes notes that you can use augmented reality to simulate situations where customers need more information.
Transparent transactions in real-time
Ensure real-time tracking and sharing of information between you and your client. It is essential for businesses in times like these when uncertainty is high. Provide services such as frequent email alerts and real-time tracking to provide visibility into the transaction status and delivery process throughout the supply chain.
Set up order tracking
Automatically manage and approve orders without having to track order statuses with merchants. Your customers need to plan to the minute when orders arrive as their staff is likely to be in high rotation and time-sensitive throughout the day.
Create virtual contact centers
For your employees to manage requests from home, it is enough to apply cloud solutions for your business. Shifting call volume to messaging to increase agent throughput and, where possible, automating interactions with AI-based chatbots to empower your contact center will be critical ideas for this setting.
Keep the dialogue and reassure safe
Use digital channels to keep your partners informed about your COVID-19 response, share fact-based reports, and report any concerns. Lead by example and explain how you minimize the impact of a crisis. Keep the dialogue going, be open and transparent, and provide updates. You may not always have all the answers to questions at once. However, you cannot leave questions unanswered, and you will have to look for a way out.
Conclusion
We are all well aware that all businesses have faced difficulties during the pandemic. Top custom software development companies are forced to work to their limits to create new digital solutions that help businesses worldwide stay afloat.
If your company hasn't paid enough attention to digital channels before, now is the time to rethink and look at them differently. You can upgrade your digital channels and tools or take a more structured approach to turn a crisis into an opportunity to stay ahead.
There is an opportunity to maximize the benefits of digital sales channels. By the time life returns to normal after the COVID-19 outbreak, digital will be an integral part of your long-term sales operations.

Author's bio: Anastasiia Lastovetska is a technology writer at MLSDev, a software development company that builds web & mobile app solutions from scratch. She researches the area of technology to create great content about app development, UX/UI design, tech & business consulting.
---