Here We Go Again: Major Events All Across The Country Are Being Cancelled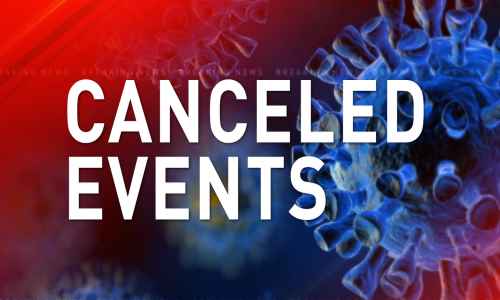 By PNW Staff
August 12, 2021
Share this article:
---
Here we go again.
Just when we thought life would be returning back to "normal", that vaccines were going to bring us back to the way things were in 2019 and that the government overreach and hysteria would finally come to a close, events are being cancelled left and right heading into the fall in what is looking like a carbon copy of 2020...all over again.
It was announced yesterday that the famous New Orleans Jazz Festival for 2021 would be cancelled due to "rising cases" of Covid in the state, according to CNN.
The festival said it was being cancelled "as a result of the current exponential growth of new Covid cases in New Orleans and the region and the ongoing public health emergency."
The festival had already been moved from April and May to October as a result of the pandemic and was supposed to feature the Rolling Stones, Foo Fighters and Lizzo.
"We now look forward to next spring, when we will present the Festival during its traditional timeframe. Next year's dates are April 29 -- May 8, 2022," the festival said on its website.
Sure. We'll see about that.
New Orleans also cancelled its famous Red Dress Run and it's 2021 Gretna Heritage Festival, which was set for October 22-24.
Music concerts are currently being cancelled in increasing number each day as groups such as Limp Bizkit, Counting Crows, Stevie Nicks, Michael Bublé and countless others are postphoning or cancelling tours for the rest of the year.
The New York International Auto Show as well as the 2021 New York Oyster Festival has also been cancelled. The event usually attracts thousands and was scheduled to be held in Oyster Bay, NY at Theodore Roosevelt Memorial Park.
In Oklahoma, the Chocktaw Nation has cancelled its annual 2021 Labor Day Festival due to spread of the Delta variant. "Our top priority is the health and safety of our tribal members, associates and the communities we serve," said Chief Gary Batton, according to NBC.
Four events have been cancelled at Florida's Orange County Convention Center in Orlando in the last week which were expected to bring in more than 20,000 tourists. The convention center still has 52 events booked for the rest of 2021, with an estimated economic impact of about $1 billion.
Fears are growing that the current cancellations could cause a domino affect as pressure mounts for other convention events to cancel as well. The Orange County Convention Center is the third largest convention center in the U.S.
The trade-show and exhibition industry, an $11 billion behemoth, had been poised for a comeback following a year in which countless events were cancelled due to the pandemic.
Now, that comeback could be in jeopardy. In turn, that could have financial ramifications for the hospitality and tourism industries, which rely heavily on conventions to fuel their business.
---