3 Tips For Maintaining Professional Integrity In Today's Society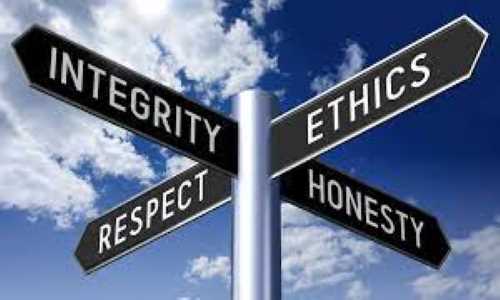 By
Share this article:
---
In today's society, you can be hard-pressed to find someone in the professional or business world that is unwaveringly honest and truthful. But for many people, this is something that they strive to emulate. However, knowing how you can portray these characteristics to others when they are so used to people trying to trick and take advantage of them can be just as challenging.

If this is something that you're striving to do, here are three tips for maintaining professional integrity in today's society.

Think Ahead About Every Business Choice

Part of being a professional with integrity means that you think ahead about every business decision that you make. While it's often easier to just think about what you want to do in that moment and what will be best at this particular point in time, if you really want to have integrity and show respect to others that you're working with, you need to think farther into the future of how your decisions will affect others.

Luckily, there are people that you can hire to help you in doing this so that every decision doesn't fall entirely on you. For example, if you're having professional issues with your supply chain, hiring someone to find solutions to this for you can help you to make good decisions now and decisions that will most benefit your customers or clients in the future as well.

Do What You Say You're Going To Do

Another professional attribute that is becoming increasingly hard to find in others is their commitment to what they say they're going to do. So many people and companies claim that they have certain values or will do certain things, but when push comes to shove, it's easier for them to fold or buckle rather than stick to their commitments. But if you want to be someone with integrity in the workplace, you've got to be committed to always doing what you say you're going to do when you say you're going to do it. This is something that can really set you apart from others.

Strive To Keep Yourself Humble

Humility is something that is very hard to find in many business settings. Even though most people don't enjoy working with people who are arrogant, it's this arrogance that often gets confused with confidence. However, you can be confident while still being humble, and this is what people of integrity strive to do.

One of the best ways to show your humility in the workplace is to never abuse the position you may be holding in a company. Recognize where you came from and what you have in common with everyone else in your organization to more easily be able to show each and every person the respect that they deserve.

If you want to be someone that other people know for their integrity in the workplace, consider using the tips mentioned above to help you start being a better example today.
---