5 Best ways to Learn Foreign Language at home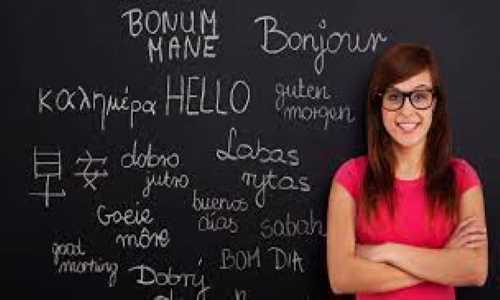 By
Share this article:
---
After Covid hit, our world changed, and it's not the same as it used to be. A lot of people changed their habits and start to work and learn more often at home. So, if you want to learn a new language, you can learn it from the convenience of your home.
Nowadays, online tutoring platforms such as AmazingTalker connect you with native English Tutors that help you improve your English according to your needs. Not only that, but you can also find a variety of tutors like Spanish Tutors and more at AmazingTalker!
Learning a new language can be a rewarding experience, whether you're trying to improve your professional skills or just want to chat with friends from overseas. However, it's not always easy to find the time or resources necessary to learn a new language.
That's why we've put together this list of the best ways to learn a foreign language at home. From video courses to learning apps, we've got you covered.
Best ways to Learn Foreign Language at home
Learning a new language can be a frightening task, but it's not impossible. In fact, there are a number of great ways to learn a foreign language at home. Here are five of the best:
Take online classes
There's no need to leave your home environment and travel to a learning institution to acquire new language skills. With the plethora of online courses that are available, you can learn a language anytime, anywhere - even at home!
In addition, many courses offer homework and practice tests so you can assess your progress regularly. There are multiple tutoring classes on platforms like AmazingTalker, you can also check other open-source classes too. Pick whichever is most suitable for you.
Join online language exchange groups
Joining an online language exchange group is a great way to improve your foreign language skills and make new friends. You can find groups that focus on the language you want to learn, as well as those for other languages. This way, you will be able to practice speaking the language with native speakers and also improve your conversational fluency level.
There are many online groups available on Facebook, WhatsApp, or Telegram - so it's easy to find one that best suits your needs and interests. Once you join, make sure to participate actively and build relationships with the other members. This way, learning new vocabulary, grammar rules, and pronunciation patterns will be much easier!
Use self-learning Apps
There are a number of great self-learning apps like Duolingo available that can be very helpful in expanding your vocabulary and learning new grammar rules while sitting on your couch at home. Plus, they offer a fun way to learn at your own pace - perfect if you're looking for an engaging way to boost your language skills. You can use them at home, while traveling, or even in the office - wherever it's convenient for you.
Watch YouTube or Netflix videos
Why not watch great shows, movies, and videos on YouTube or Netflix? These platforms are a great way to learn new vocabulary and grammar. Plus, there are plenty of lessons and videos available to choose from.
If you don't have time constraints, then Netflix is the best option for you as it has a lot of foreign language content. However, don't forget that practice makes perfect - so keep learning even when you're not using the language in your day-to-day life!
Listening to Podcast
Listening to podcasts is an excellent way to learn new information, vocabulary, and grammar. They are short and concise, so you can easily listen while you're doing something else. Some of the most popular podcast series include The Trojan Horse Affair, American Radical, and The Improvement Association.
One of the best ways to improve your foreign language skills is by listening to them. By learning this way, you will not only be absorbing new words but also building on what you already know from previous lessons - making it more effective for learning overall.
Conclusion
Learning another language can be a great way to enrich your life and expand your horizons. However, learning a foreign language can be challenging, especially if you don't have access to a foreign language institute or you don't want to leave your place.
That's where learning a foreign language at home comes in! In this blog, we've listed the 5 best ways to learn a foreign language at home. From learning grammar rules and vocabulary through podcasts and video courses, these methods are sure to help you achieve your language learning goals.
One of the most suitable platforms to learn a new language is AmazingTalker. At AmazingTalker, you can find a lot of courses and tutors that can teach you a lot of foreign languages. So, what are you waiting for? Start learning today!
---