Ezekiel 38: The Coming Russian Invasion Of Israel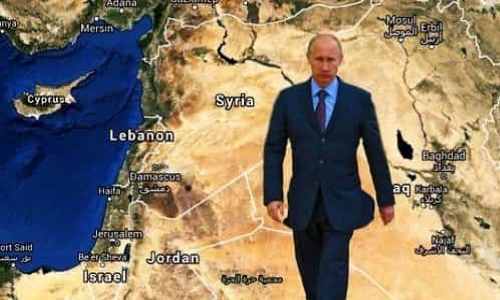 By
Share this article:
---
Outside of the Battle of Armageddon, the War of Gog and Magog, prophesied some 2600 years ago in chapters 38 and 39 of the ancient book of Ezekiel, stands out as the 2nd most prominent end-time prophetic war featured in Scripture.
Ezekiel tells us that in the latter days, a group of armies from the "uttermost" north will orchestrate a massive sneak attack on Israel. At the time, Israel is said to be dwelling in relative security in a land without walls or bars. A shocking outcome awaits the enemy, as God breaks his silence and destroys the invading armies in a supernatural way. It's a miraculous rescue mission and it leaves our world and the Jewish people changed forever.
Bible prophecy experts, Bill Salus & Mondo Gonzales (Prophecy Watchers), have produced an exhaustive, verse-by-verse study of these two critical chapters of Scripture, covering complicated scenarios that have caused Christians great confusion over the years.
You will discover:
1. The Coming Greater and Safer Israel that someday dwells securely without walls, bars nor gates
2. The Timing, setting and location of the Russian led invasion
3. The Identity of the invaders
4. The Motives of these attackers
5. The Supernatural victory by the LORD
6. And, the Aftermath Period when Israel buries the dead armies and converts their weapons into energy.
This 3 hour set of DVDs answers the questions we all want to know and is the most comprehensive video ever produced on the prophecies of Ezekiel 38 and 39.
Watch the trailer below:
---