Web Scraping For Beginners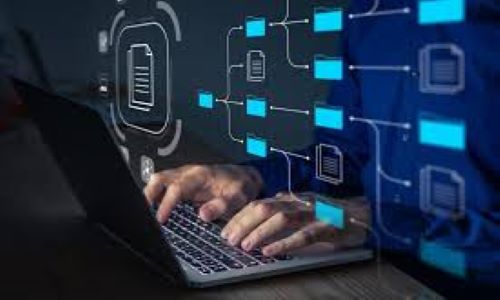 By
Share this article:
---
When it comes to web scraping, there are several things to consider. These include the websites to scrape, available tools, and the cost involved. This article will outline some of the important elements of web scraping. Once you understand these fundamentals, you can move on to more advanced topics.
Websites that allow web scraping
Web scraping can be a great way to gain insights from websites and market data. The data gathered through web scraping can help you improve your SEO, discover new market trends, and monitor keywords and popularity. Whether you are a novice or a professional, web scraping can be a profitable endeavor.
Before you begin web scraping, be sure to review the websites' policies and regulations. You may be prohibited from scraping certain websites for various reasons, including violating their Terms of Service. You may be banned from a website's network or be forced to pay a fine. In addition, you'll have to be aware of website policies, which can include a restriction on the number of requests you can make.
Web scraping, also known as web harvesting, is a data-collecting technique that can save data from thousands of websites and store it in a local file or database in spreadsheet format. The data can then be accessed through a web browser. This method is much more efficient and time-efficient than copying and pasting data from websites manually.
Techniques used to extract data from websites
The internet has become the largest source of information in the world. Every minute, 350,000 tweets are sent, Google receives 3.8 million queries, and Facebook users upload 243,000 pictures. The amount of information that's available on the internet is larger than any other time in human history. If you want to extract information from any website, you'll need to know how to extract data.
The most common technique for extracting data from a website is called web scraping. This technique collects data and content from a website and saves it to a local file. The data can then be analyzed and used in other ways. It's similar to copying content from a website into an Excel spreadsheet.
Cost of web scraping
A good web scraping service is one that does not cost much. The cost is mainly due to the time and bandwidth required to collect the data. The cost of web scraping solutions for beginners is relatively low when compared to the benefits they offer. Web scraping tools can save marketers a lot of time and money and can even provide the mission-critical data that they need.
Scraping tools are available for free, but there are also a variety of subscription plans. Basic plans are available for as low as $29 a month, while more advanced plans go for more than $1,500 a year. Most of these services form datasets from web pages and export them to a CSV format so that you can easily integrate them into your business applications.
Tools available
Web scraping is a process of collecting data from web pages. While this process may take a lot of time and effort, many tools are available to help you make it easier. These tools can save you time, effort, and money. They are especially useful for those who do not have much coding experience but still need to gather information from web pages. There are two types of web scrapers: those that require coding and those that do not.
The first type of tool is a browser extension. This browser extension allows you to efficiently collect data from modern web pages, compile it into a database, and store it in an accessible format. This tool is suitable for data teams, businesses, and students who want to learn more about data science. It uses pre-built crawlers and auto-rotating proxies. It also has built-in APIs to scrape real-time data from online retailers. These data can include prices, news, maps, and more. This free tool is a great way to get started with web scraping.
Benefits of web scraping
The benefits of web scraping for beginners include the simplicity and speed of implementation. With the use of APIs, developers can access website data directly, eliminating the middleman and thereby minimizing development time. These tools also have built-in solutions, such as Javascript rendering and data center proxies. They can also include geolocation features.
Using web scraping can also help businesses understand their customers. By monitoring customer sentiment and sales figures, businesses can determine how to improve their products. This helps align marketing strategies with customer preferences, leading to higher profitability and productivity. In addition, scraping data can be used to track competitors. This makes it possible for businesses to find out what products attract the most attention.
Web scraping services also reduce the need for human error, which can lead to costly problems in the future. The automated software allows users to access website data without worrying about the API key or following rules. This frees up employee time to perform creative tasks.
---