9 Questions To Ask Before Getting Help From A Resume Service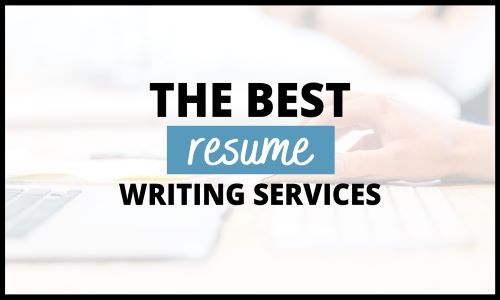 By
Share this article:
---
The key to creating an excellent resume is an excellent writing service. But how do you know which one will give you the best results? It's important to ask questions to get the most out of your experience with them.
It's quite easy to go online and find dozens of resume help services to choose from. What's truly hard, though, is picking the best resume service for you that will get the job done right. Here are some ways to get it done:
1. What am I getting with my money?
While a resume service may be advertised as offering you the best quality, there are other factors to consider before signing up for your preferred service. What am I getting with my money? Is it worth paying a few hundred dollars to get top-notch service? That depends on what kind of services are offered for the price you're paying.
Any resume service worth its salt should have a bang for your buck guarantee, emphasizing ATS optimization, LinkedIn, and data-driven research. They should also offer unlimited revisions with phone consultations on request. If these perks aren't provided by a resume service you're considering, your money is better spent elsewhere.
Other perks of a good resume service include money-back guarantees, unlimited revisions, career counseling services, creative cover letters, interview skills training workshops, as well as job search support via telephone or email.
2. How long have you been in business?
The length of time a company has been in business can indicate how experienced they are. If the resume service is new, it may not have established connections with hiring managers and recruiters who could help your job search.
3. Is this a well-known, reputable company?
Do your research on the resume service company before you make a choice. You don't want to spend money on something that is not reputable. A good resume writing service should have testimonials on their website, as well as reviews on unaffiliated websites.
Check to see if major news outlets mention any services. If you're paying top dollar for your resume, you're going to want to ensure that the service has a good reputation. A service that is worth the money will be featured in some of the most well-known sources, such as Forbes, CNBC, or Wall Street Journal.
4. What are the qualifications of your writers?
It's important to know what qualifications the writer has in order to create a resume that will be accepted. A professional writer should have extensive experience in resume writing and editing and knowledge about the industry they are targeting.
It's also a great way to weed out any subpar services. If they skirt the question and avoid giving a straight answer, it's probably an answer you don't want to hear. Be sure to go with a service that is proud of its writers' qualifications.
5. What type of clients do their target resume writing services cover?
When choosing a resume service, you should first research what type of client you are and go with a company that offers specialized service for that type of job seeker. The more specialized the service is, the better your resume will turn out, because they know what type of employers are hiring them.


6. Can I see samples of your work?
It is important to request samples before deciding because they allow you to gather necessary information about the services and skills they offer. It may cost more to get samples, but it's worth the peace of mind that comes with seeing what a company will do for you before you sign on. You may also want to ask for references from any of their previous clients.
You can be more sure that the company can provide high-quality work by requesting an example of some of their past projects. In your research for a resume service, look for companies that offer written references about resume quality rather than just reviews.
7. What is the service fee?
A polished resume will serve you better in the hiring process, but what about a service fee?
There are all sorts of monthly and yearly fees associated with any professional services. So it's not enough to just ask about such fees- you want to know how reasonable they are!
Of course, you don't want to go too high, but you don't want to go too low either. If it sounds too good to be true, it probably is. Most good resume services charge somewhere around $200-400. If it's much higher than that, it's overpriced and probably no better than slightly less expensive ones.
8. How long will it take?
Most decent resume services will tell you how long it will take from the service, determine if it can be done, and finally offer a concrete timeline. A quality resume professional should provide at least two to three drafts to analyze before actually submitting them. Remember that these timelines are given as an estimate, so don't be too disappointed if your final draft is not completed in the desired time. If necessary, they should spend extra time with it instead of hastily slapping it together.
9. What is the course of action if I am dissatisfied?
You should always ask if a resume service offers any sort of money-back guarantee. An exceptional resume service should be confident in their abilities, and if they are, they will have no problem making that kind of promise.
There are many different benefits to choosing a resume service. One significant advantage is that they can offer more than just writing your resume. They can also help you with your LinkedIn Profile. They can write and post resumes on job boards for you within minutes.
Also, if your previous work history doesn't stand out as much as you would like, these companies will be able to put together a good summary for you and help the employer understand what makes you qualified for the position.
The best part about using a resume writing service is that the benefits are worth every dollar spent. A good, customized resume can increase one's chances of being invited for an interview three times over.

---