Russian Cuts To German Gas Could Be Domino That Knocks Europe Into Full Crisis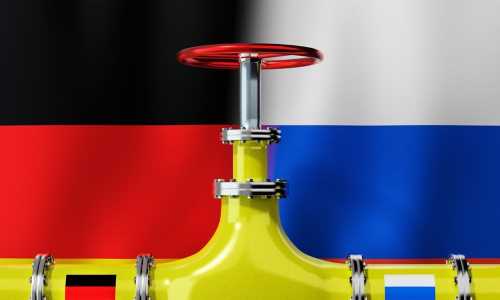 By PNW Staff
July 18, 2022
Share this article:
---
Germany is facing an unprecedented crisis due to a potential Russian gas cut that will erase the prosperity Germans have grown accustomed to, warned Rainer Dulger, head of the Confederation of German Employers' Associations.
"We are facing the biggest crisis the country has ever had. We have to be honest and say: First of all, we will lose the prosperity that we have had for years," Dulger told the Süddeutsche Zeitung regarding the consequences of a gas shortage to everyone.
Germany is a gas transit hub for the rest of Europe and is considered by many to be the largest and most important economy on the continent.
Dulger is not the only one warning of a crisis in Germany. Economy Minister Robert Habeck warns of a "catastrophic winter" ahead over Russian gas cut fears as they have not been able to generate enough reserves to prepare for winter when gas needs will be even higher.
According to Dulger, Germany will face a "crucial test that we haven't faced for a long time."
Other experts are predicting mass bankruptcies, inflation, and energy rationing that will send "shockwaves" through the German economy.
In Berlin, officials have already declared a "gas crisis" and triggered an emergency energy plan. Landlords, schools and municipalities have begun to lower thermostats, ration hot water, close swimming pools, turn off air-conditioners, dim streetlights and exhort the benefits of cold showers. Full blown gas rationing is the next step in the emergency plan and consumer gas prices could triple. Analysts predict that a recession in Germany is "imminent."
Nearly every country on the continent is facing potentially profound energy shortages, soaring prices and slower growth. On Thursday, the European Commission cut its growth forecast for this year to 2.7 percent. In another sign of recession anxiety, the value of the euro dipped below the dollar this week.
The Bavarian Business Association (VBW) warned that as many as 5.6 million jobs across Germany could be lost in the case of a gas supply stoppage from Russia.
According to the association's calculations, a German boycott of Russian gas could also reduce the country's economic output by 12.7 percent, with immediate abandonment of the raw material hitting the glass, iron, and steel industries particularly hard; losses in these sectors would be almost 50 percent.
Dulger sees the significant cause of the current situation as the lack of ability to be self-sufficient. For too long Germany had disregarded something that former German Chancellor Helmut Schmidt warned about in the 1970s.
When deliveries of gas to Russia began at the time, Schmidt said: "We can do it, but we must not depend on Russian gas for more than 30 percent." Schmidt's words were not headed however and until the Ukraine crisis broke out, Germany was receiving 58% of it's gas deliveries from Moscow.
Germany and Europe now waits to see just how hard and how fast Moscow turns off the tap. The pipeline is currently shut down for a 10-day scheduled maintenance that ends on July 21st. Some in Germany are worried that Putin may apply maximum pressure and simply not turn the pipeline back on. Others think it will be a slow boil as he gradually squeezes pressure to get more concessions.
Putin is using the threat of a gas cut-off to break Germany's societal resilience and political will. But he means all of Europe.
---