3D animation and art outsourcing is exactly what you need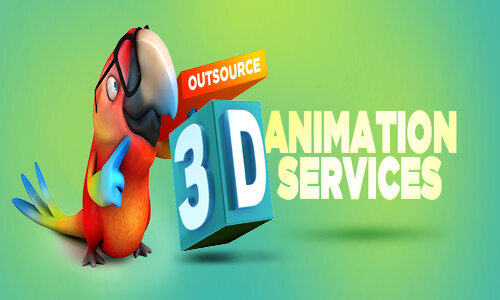 By
Share this article:
---
Are you planning to develop a game for mobile devices, but notice that your company simply does not have the necessary specialists to create high-quality arts for the game? In this case, it will be easier to use outsourcing services. How it works, what are the advantages and disadvantages, and how to find the right company - these are the topics we're going to uncover.
What you need to know about outsourcing
3D animation outsourcing is the transfer of non-core work from one company to another. If you develop games for mobile devices, your company may not have qualified personnel to create high-quality art for advertising or other purposes. Outsourcing is what you need, but it should be approached with extreme caution.
Peculiarities of outsourcing that you need to know about
This cooperation model has its advantages, - you won't need to create a narrowly focused department in your company, hire new employees, buy new equipment just to create high-quality mobile games art. You should also not be concerned about employees, as the outsourcing company will take care of all their responsibilities, as well as ensuring that they fulfill all their duties on time and with high quality. And these conditions should be written down in the contract. This means if they violate them, you won't have to pay for their work and receive compensation if this was discussed in the document you signed.
But do not forget about the disadvantages of the model, one of which is dependence - since you do not create new divisions, you will find yourself in constant dependence on other companies, even if this will constantly save you time and money allowing you to focus on the core functions of the company. You should also pay a lot of attention to the confidentiality of your company data, as there have already been cases of disclosure of data by third parties. You can simply get a low-quality product, that's why you should discuss in advance in the contract fines for poor-quality work, delays, and so on.
What to look for when choosing a company?
If you are determined to outsource, you should be careful when choosing a company. First, make a list of companies that can do the work you need. Then pay attention to one of the most significant criteria - reputation, because this is what will tell you a lot, for example, whether this contractor has scammed other customers before or there were any other scandals involved.
After that, your list should have become a little smaller, now it's time to study the company's website. Why trust the art creation features to a company whose website looks terribly unprofessional? You can also contact company representatives for negotiations.
A quality company will also be willing to conclude a contract on your terms more than their own. it will be ready to tell you about their artists, for example by showing you their portfolio or personally introducing them to you before work starts - just ensure that all this is clear before signing any contracts. It won't hurt to look at the company's arts from past jobs, and since they are usually their pride, they can be found on the homepage of the site or in one of the sections.
Compliance with these simple rules will allow you not to make a mistake in choosing a high quality outsourcing company. Don't forget one thing - you have the right to refuse services until the contract has been signed. It is better to devote a lot of time to this than to regret a failed result and the inability to change something, because the result depends on your choice.
---