International Container Shipping: Choose Between FCL and LCL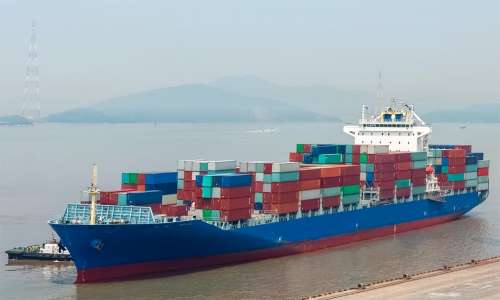 By
Share this article:
---
Every day, huge volumes of goods are transported between Europe and America. Sea transport is the best and, often, the only solution for international container shipping: oil products, grain crops, gas, animals, equipment, construction, and technique. For transporting each of the above cargoes, there are different types of sea vessels and other kinds of loading.
You can choose full container loading (FCL) or less-than-container load (LCL) when importing goods from the USA. It sounds pretty simple. However, you must figure out how to correctly choose the type of container loading for international delivery to avoid overpaying and deliver the goods intact and safely.
Features and Advantages of LCL
LCL is used when transporting bulk cargo. In the case of delivery of a small batch of goods, there is no point in renting the entire container. Sharing the common area with the second customer will be significantly more economical. For example, a standard 20' container contains about 28 cubic meters. When the cargo volume is 15 cubic meters, you will not have to pay the rent for the remaining 13 cubic meters during LCL transportation. The cargo of the second customer will take them.
Owners of small and even medium-sized businesses often choose this option of the international cargo shipping.
No need to store large volumes of goods in the warehouse.

Allow to reduce shipping costs and bring as much as you need without overpaying. Check the delivery prices at https://us.meest.com/services/service/commercial-cargo.

You can order cargo of less than one cubic meter from the USA.
Features and Advantages of FCL
FCL deliveries are used in cases of shipment of goods overseas that fill most or even the entire volume of the container. Unlike LCL, during FCL transportation, the container is rented by one consignor. Such an option is suitable if it is necessary to transport large batches of goods, which also entails significant financial savings. This includes renting the mentioned 20' and 40' containers.
With FCL, the unloading time is also significantly reduced because the container contains the cargo of one customer.

Upon the arrival of the cargo at the port, its customs clearance and shipment to the recipient's warehouse will take much less time than LCL.
Let's Summarize
Here are a few points to keep in mind before you decide to entrust your goods to an international forwarder :
Plan ahead. If it is necessary to send combined cargo, it is essential to plan everything and ensure enough time to organize the delivery following the requirements for cargo consolidation.

Consider cargo dimensions. Keep in mind that the measurements of the packaging are also taken into account when calculating the cost of transportation.

Trust only reliable freight international services. The Meest team does everything to make cargo transportation faster, more reliable, and more profitable.
Cargo transportation overseas should not be a problem for you, but a tool for business development (when transporting commercial goods) or simplifying the process of international moving (when moving an apartment and transporting personal belongings). The company's mission is to bring international transportation to a new level.
---