Your Guide To Travel Training For People With Special Needs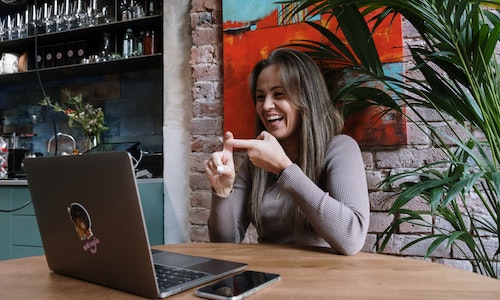 By
Share this article:
---
Travel training is essentially just teaching someone to travel on their own - it is quite literally training someone to travel. Most commonly, travel training is provided to children, teenagers, people with special needs, and older adults.
However, anyone can get travel training if they want to whether that may be due to anxiety or other mental health issues.
If you are looking for guidance on travel training for people with special needs, keep on reading.
Importance of Agency
One of the most important skills to teach in travel training is the importance of agency. Many people with special needs have a harder time conveying their needs and can often get pushed around.
Other people might think they know better or can help the person with special needs and often end up making their life harder. This is exactly the type of situation where the importance of agency is stressed.
Your travel training program needs to include trainers that acknowledge this need and can help people advocate for themselves when traveling alone anywhere.
In this training, solo travelers are taught how to communicate their needs, who to talk to in case of emergency, and how to deal with common situations they might encounter.
Confidence And Control
Another big reason why travel training is great for people with special needs is that travel often brings along with it some uncomfortable situations and impromptu plans.
If the itinerary is not followed precisely, it can harbor anxious feelings and cause health problems for many people that like to be in control of their surroundings.
An important travel training lesson for people with special needs covers the topic of confidence and how to maintain it when things are not in their control.
While becoming a go-with-the-flow type of person does not happen overnight, your trainers should be able to offer some coping strategies for these cases.
Acknowledging Fears
An enjoyable activity such as traveling can become a nuisance for people with special needs as most tourist spots are not built with keeping disabilities in mind to address these special needs.
When you are training your trainers, make sure to use RTO materials that cater to this specifically. If you cannot find off-the-shelf solutions for this, go for an RTO training material provider that offers customizable assets.
Through this method, you can add any extra items or learning objectives that you want to accommodate in your training program.
Well-trained trainers will be able to better acknowledge students' fears and will try to understand how to solve them instead of questioning the validity of their fears.
Rules And Customs
While the training for special needs students can require a more advanced understanding of travel training strategies, your trainers should be able to cover the basics too.
Just like you would teach anyone else traveling for the first time, people with special needs also need education in basic rules and logistics. While they may be aware of the common rules in their country, other countries can have vastly different rules and customs.
Even something as simple as tipping culture in restaurants can vary significantly from country to country depending on economic status and cultural traditions. Making sure your trainers are well-versed in these customs can help your students immensely.
Conclusion
All in all, many people can benefit from travel training whether they're teenagers or people with special needs. The more comfortable travelers start to get, the more likely they are to enjoy their trip.
Your trainers can be pivotal in changing the way travelers with special needs feel about their journey.
---