Nurturing Tomorrows Stars:10 Timeless Pillars for Empowering the Next Generation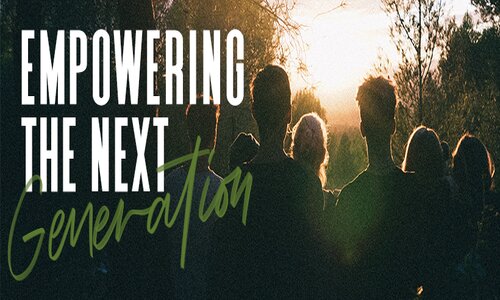 By
Share this article:
---
Parenting is both an art and a science, a journey filled with love, challenges, lessons, and joy. It's a role that demands patience, consistency, understanding, and adaptability. While there is no one-size-fits-all approach, certain pillars can guide parents toward raising well-adjusted, confident, and independent children. Let's dive into these foundational pillars and explore the importance of each.
Building Trust:
● Foundation: Trust is the cornerstone of any strong relationship, especially between a parent and a child.
● Action: Be present, listen actively, and fulfill promises. When a child believes they can rely on you, it cultivates a secure environment for growth.
Open Communication:
● Foundation: For children to express their feelings, thoughts, and concerns, they need to know that they have a safe space to do so.
● Action: Foster an environment where questions are encouraged, emotions are acknowledged, and there's no fear of judgment.
Teaching Independence:
● Foundation: Overprotecting or doing everything for your child might make things easier in the short run, but it hinders their ability to face challenges in the future.
● Action: Allow them to make small decisions, face the consequences, and learn from their mistakes.
Establishing Boundaries:
● Foundation: Boundaries instill a sense of security and teach children respect, discipline, and responsibility.
● Action: Be consistent with rules, explain the reasons behind them, and ensure consequences are clear and followed through.
Using Time Organizer Apps:
● Foundation: In the age of digitalization, a time organizer app can be lifesavers, especially for busy parents.
● Action: Use these apps to track your child's activities, classes, and appointments. It promotes punctuality, ensures you don't miss out on vital events, and helps children understand the value of time.
Exposure to Diversity:
● Foundation: Introducing children to diverse cultures, beliefs, and lifestyles helps develop their empathy, understanding, and adaptability.
● Action: Engage in diverse activities, read books from varied backgrounds, and encourage friendships from different walks of life.
Balancing Tech and Reality:
● Foundation: While technology offers incredible learning tools, it's essential to maintain a balance to ensure kids also engage with the real world.
● Action: Set tech-time limits, encourage outdoor play, and utilize beneficial apps. Speaking of which…
Leading by Example:
● Foundation: Children are the best imitators, learning more from what they see than what they're told.
● Action: Model the values, attitudes, and behaviors you wish to see in them. This means showing kindness, honesty, perseverance, and other traits you value.
Prioritizing Quality Time:
● Foundation: In the hustle and bustle of life, it's easy to forget that children value quality time over quantity.
● Action: Engage in meaningful activities together, whether it's reading a book, cooking, or simply talking about the day. These moments, however fleeting, create lasting memories and deepen your bond.
Fostering Emotional Intelligence:
● Foundation: Emotional intelligence (EQ) is as crucial as academic intelligence (IQ). EQ enables children to understand, express, and manage their emotions, which plays a significant role in their overall well-being and success in life.
● Action: Discuss emotions openly, label feelings, and guide them in recognizing and handling their emotions in healthy ways. Moreover, teaching kids empathy by understanding others' feelings can be an invaluable life lesson.
In conclusion, parenting is a continual learning process, filled with its set of challenges and victories. While there isn't a perfect formula, embracing these pillars can guide you on a path to raising resilient, loving, and empowered children. Remember, every child is unique; understanding and catering to their individual needs, while upholding these principles, can pave the way for a rewarding parenting experience.

---