3 Ways To Prepare For A Wildfire In Your Area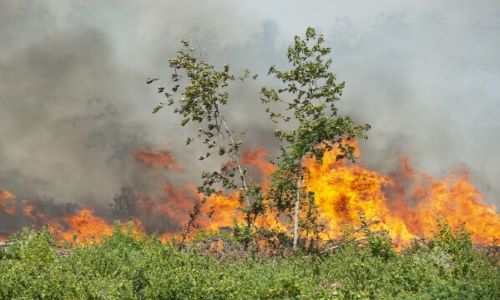 By
Share this article:
---
Unfortunately, a wildfire can break out almost anywhere. Even if you think that you live in a place while wildfires aren't likely to happen, it's always going to be a good idea to have some kind of preparation in place so that you can quickly and easily leave your home in the event that a wildfire flares up near you and requires you to evacuate.

To help you get ready for this possibility, here are three ways to prepare for a wildfire in your area.

Give Everyone A "Go Bag"

If a wildfire were to start very close to your home, you wouldn't have a lot of time to prepare before you would need to get safely out of the area. Because of this, it's wise to have a "go bag" for each member of your family that you can quickly grab on your way out. This will allow you to have the necessary supplies to survive for a few days away from home if this is called for.

In each person's "go bag", you should include things like protective clothing, food, water, a first aid kit, any necessary medicines or hygiene products, and vital documents that you'll need to have with you or make sure to stay out of a fire that might make its way to your home. Keep these "go bags" in a place that will be easy for you to grab on your way out of the house in the event that you have to leave in a rush.

Keep Yourself Informed

Wildfires can spread quickly and change directions at the drop of a hat as the weather around you changes. Knowing this, you'll want to know beforehand how you can best get information about wildfires so that you can know if you're in an evacuation zone and receive other information from government or other agencies to help keep you safe.

While people within a certain area can get emergency alerts sent to their phone, you can also sign up for additional alerts from other agencies, so consider doing this well ahead of time. You'll also want to make sure you have a charger for any device that you're using to get your information.

Eliminate Combustible Material Around Your Home

If the weather around your home is primed for a wildfire—meaning the temperature is high, the humidity is low, it's been dry for a while, and you're expecting things like lightning storms or high winds—it's wise to take a look at your home and see what you can do to mitigate damage from potential fires.

If you're particularly worried, you can install various types of fire suppression units around your home and property. You can also take measures to remove dry debris from around your home and keep your property properly watered.

If you want to be as prepared as possible for a wildfire in your area, consider using the tips mentioned above to help you with this preparation.
---