Softer prices are on the cards for Bitcoin in the near future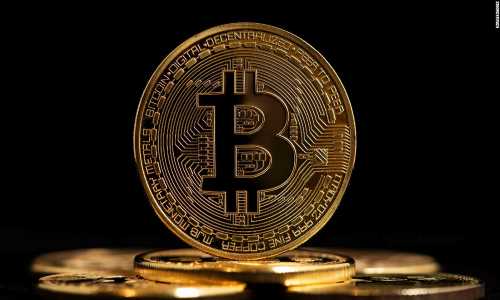 By
Share this article:
---
Bitcoin has been going through some trouble recently, as prices suffered in the aftermath of regulatory discussions and pressures. Prices didn't drop, but they stagnated, causing uncertainty among investors who were unsure how to adjust their strategies in the absence of more information. Regardless, crypto remained a popular asset to your portfolio, as users continued to buy Bitcoin with credit card to secure their capital and holdings.
However, the marketplace remains uncertain, and although Bitcoin recorded considerable gains, it had to deal with significant losses. August has been a difficult month for BTC, and investors are still watching the marketplace carefully to determine their next step.
3%
On August 17th, Bitcoin lost a significant portion of its previous gains. Much of what it managed to reign in during June it then lost, to the dismay of many investors. The convoluted situation of the Bitcoin spot ETFs caused a lot of uncertainty, on top of that, there's also the difficult economic situations in both the United States and China, the world's most powerful economic areas, to account for. While the first is still dealing with inflation, the latter is experiencing a gradual slowdown.
The prices dropped suddenly, with many experts concluding that this automatically shows that a bearish trend is also succeeding. On August 24th, Bitcoin succeeded in climbing 3% to $26.6k, signaling gains for the environment after a difficult period. In response, altcoins started gaining traction as well, and their prices began recovering as well. This is the highest price point Bitcoin has recorded in the past week.
What's next
Despite the recovery, most digital assets remain considerably lower compared to pre-August 17th levels, and it will still be a while until they recover completely. At one point, Bitcoin temporarily found itself under $25k. Both the fundamental and technical outlooks point towards softer prices during the next weeks, at least for more well-known and relatively stable coins like Bitcoin or Ethereum.
When both the fundamentals and the techs become more aligned, the prices usually become more stable as well. However, the low participation and lack of liquidity are not the best conditions for the development and the support of higher prices. Without more active market participation, it's highly improbable that Bitcoin will be able to get a firm foothold into pricing and sustain growth. Many of the fast moves observed during the previous market sessions can be easily attributed to a lack of consistent participation.
Correlated assets
Bitcoin has earned the moniker "digital gold," but what financial assets are actually connected to the coin? Financial media sources often point out that BTC is correlated to tech, even going as far as to claim that the coin trades as a tech stock, frequently recording an inverse relationship with the US dollar.
When the market is more volatile, it means that long-term correlations are more robust compared to short-term ones. Precious metals are actually correlated with Bitcoin. However, silver has been consistently beating gold in mirroring BTC prices since 2019. In fact, the precious metal has been the most closely-correlated Bitcoin commodity between October 2019 and October 2022. Its coefficient is 0.26, high compared to gold's 0.15. Researchers have attributed this to the fact that silver has much greater volatility.
Index and exchange-traded funds are essential for comparison as well. When it comes to either passive or active equity bonds, it is the growth funds that record the most consistent correlation with cryptocurrencies. Their speculative nature likely has a lot to do with this. The coefficient level is higher compared to the one of the value funds. Small-cap growth funds and Bitcoin have a correlation coefficient of 0.41, compared to 0.35 for the other asset class.
However, despite these figures, it's crucial for traders to know that it's impossible to predict price movements in the Bitcoin environment with full accuracy just by looking at these charts. Given the volatility, these values can and do change, but the data can be used to get a clearer picture of where asset correlation was situated during the relatively recent past. A notable exception is for crypto-stocks, that will most certainly continue to record strong correlation levels, owing to their Bitcoin holdings.
V-shape price
As Bitcoin's price drop continued to reign supreme, with the price remaining anti-trend on August 22nd, data recorded that it was the third day of sideways performance for Bitcoin and the US dollar. Despite heavy overselling, relative strength index readings point towards Bitcoin having no substantial recovery bounce. Market participants referred to the situation as a "death chomp."
Analysts also began discussing the sizable lack of liquidity, which increases the risk of sharp movements in any direction. The marketplace appears to wait to see if it's asking for liquidity or bids that will be attracted into the range. So far, neither new nor moved liquidity was stacked into the defense price range, which could protect the value from reaching a lower low.
Bulls are having a rough time in the market at the moment, looking towards the possibility of risking even the $20,000 support level, a bleak outcome. The RSI levels, which have been around nineteen, are close to their lowest levels since the bear market of 2018. Daily levels were comparable, having reached the lowest since the market crash in 2020, which was caused by the COVID-19 pandemic. Historically, these trends have also brought in a V-shape recovery support, and there's the possibility for balance and stability on a higher floor.
Based on this analysis, it likely won't be long until Bitcoin begins a steady recovery toward $26,500 or even more. Many have compared the current situation with the one of September 2020, right before the emergence of a bullish market. It's not too far-fetched to imagine that things will end up similarly this time around as well.
The Bitcoin market is still recovering from the whirlwind of 2022, and now it has 2023-based problems to tackle as well. However, if the past has proven anything, it's that Bitcoin is a resilient asset and that digital finance will continue to be relevant in the future.
---