Is RPL legal in Australia? – Let's Discuss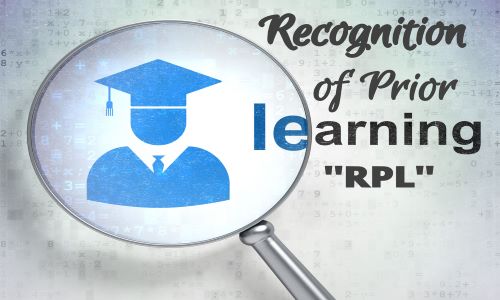 By
Share this article:
---
When it comes to achieving one's career goals, having a quality education and relevant qualifications play a significant role. Many individuals pursue ways to enhance their growth by acquiring new skills and certifications. While some people prefer the route of attending classes and completing coursework like in the past, there is also another growing trend. This popular avenue is Recognition of Prior Learning (RPL).
Many people are confused about the legality of RPL, especially in Australia. Please read this article until the end to find out if RPL is legal in Australia.
What is RPL?
RPL stands for Recognition of Prior Learning. It is a process that grants recognition to individuals for the skills and knowledge they have acquired through life experiences, work, or alternative learning paths. It allows people to receive qualification recognition even if they have not followed the conventional educational route. In essence, RPL offers a means to expedite your journey towards obtaining qualifications.
The Legal Status of RPL in Australia
RPL is legal in Australia. It is accepted as a way to acquire different qualifications in various industries of the country. The Australian government through the Australian Qualifications Framework (AQF) has officially endorsed RPL as a means for individuals to receive acknowledgment of their skills and knowledge.
How Does RPL Work?
Understanding how the entire process works is crucial for those individuals who are considering this pathway to acquire qualifications.
Here are the steps involved in the process.
Initial Assessment and Consultation
The RPL process begins with an assessment by a Registered Training Organization (RTO) to determine RPL eligibility. During the consultation, you will have to discuss your background, goals, and desired qualifications. The step is very important since it will determine your eligibility for the process.
Self-Assessment
Reflect on your skills and experiences related to the qualification you seek. Evaluate your work history, training, and relevant tasks performed.
Evidence Collection
Compile a portfolio showcasing your competence. Include work samples, certificates, references, or any documents supporting your skills.
Assessment and Evaluation
RTO assessors review your evidence against qualification standards. Experts in the field shall evaluate your competence.
Gap Analysis and Gap Training
If the assessor identifies some gaps in your knowledge or skills, you will have to undergo tailored training to fill them.
Final Assessment and Qualification Award
Once you have addressed any gaps that were identified and presented supporting evidence that aligns with the expected skills, the final evaluation will take place. Once you fulfill the required criteria, you shall receive the desired qualification. This is a major accomplishment as it indicates that you have acquired the same skills as an individual who completed the conventional coursework.
Recognition and Formal Accreditation
Once you have successfully gone through the RPL process and obtained your qualification, you will be granted recognition and accreditation for your skills and knowledge. The acknowledgment is incredibly important for advancing your career as it serves as evidence of your expertise to employers and key figures in the industry.
Who can Benefit from RPL?
Recognition of Prior Learning is a valuable path for individuals in many different professions. It provides numerous benefits.
Acknowledgment of Real-World Experience and Efficiency in Certification
Professions such as disability support worker often accumulate a ton of real-world experience while taking care of individuals with diverse needs. RPL recognizes the value of this hands-on experience, ensuring that your years of dedicated service are not overlooked.
The pathway also makes the certification process more efficient and streamlined. RPL allows experienced workers to potentially achieve a Cert 3 individual support certification more quickly by eliminating the need to relearn things they already excel at.
Cost-Effective Advancement
Pursuing traditional courses can be costly, involving tuition fees, textbooks, and other expenses. RPL offers a more cost-effective alternative. By recognizing your existing skills, it can significantly reduce the financial burden associated with obtaining qualifications.
Flexible Learning
A lot of individuals face difficulties attending classes regularly due to their demanding work schedules. Recognition of Prior Learning (RPL) provides the opportunity to gather evidence and demonstrate your skills at your own pace. Whether you are working full-time or part-time, RPL allows you to pursue qualifications without compromising your professional commitments.
Career Advancement
Acquiring qualifications can open many doors for career growth and higher-paying positions. RPL enables you to efficiently attain these qualifications, empowering you to take on responsibilities and potentially increase your earnings.
Recognition of Specialized Skills
Many types of work allow you to acquire special skills. For instance, if you take care of people with special needs, you may have developed specialized skills in specific areas such as autism support or aged care. You can showcase these specialized competencies using RPL, ensuring that your unique expertise is formally recognized and accredited.
Final Thoughts
Recognition of Prior Learning (RPL) is an inclusive option for individuals from diverse backgrounds to enhance their qualifications effectively. Regardless of whether you have prior work experience or are transitioning into a new career, RPL provides a convenient pathway to receive formal recognition. It shall also help advance your career, ultimately making a positive impact on Australia's workforce.
---